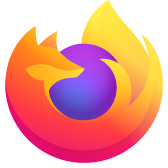 unable to log into my account at t-mobile.com
firefox browser will not allow me to log into my t-mobile account and bookmark it. says firefox wont allow because is not a secure site
firefox browser will not allow me to log into my t-mobile account and bookmark it. says firefox wont allow because is not a secure site
Všetky odpovede (10)
Bookmarking a link does not require the link to be secured. Is that the exact error message?
firefox will not log into my account at t-mobile.just keeps trying but never connects. if i switc to a different browser it will go right to site no problem bu i use firefox as my default browser. it was never a issue when it was on sprint sign in.
Is this what you get? see screenshot I get this after clicking the login button. I turned off all blockers and ETP, but it's stuck.
Upravil(a) jonzn4SUSE dňa
I see that Chrome does work. see screenshot
Upravil(a) jonzn4SUSE dňa
It did take some time, but Firefox finally moved to the login page. see screenshot
Upravil(a) jonzn4SUSE dňa
It initially takes over 2 minutes to load the page. If I refresh the login page once it shows (F5 or Ctrl+F5) then it takes less than ten seconds to reload, so I'm not sure what is causing the initial hang.
Interesting... I noticed that 91.4.1esr works normally with no delay.
I noticed that most of our replies in this thread are marked as unhelpful.
Are you still not able to get the login form and login with Firefox 95 (you may have to wait two minutes) ?
i can get to the t-mobile site but when i go to box in upper right to log into my account and enter my user name and password it just keeps saying loging in almost there a few more moments with blus screen but never goes to my account left sit for several hours and nothing
If you use extensions ("3-bar" menu button or Tools -> Add-ons -> Extensions) that can block content (Adblock Plus, NoScript, DuckDuckGo PE, Disconnect, Ghostery, Privacy Badger, uBlock Origin) always make sure such extensions do not block content.
make sure your extensions and filters are updated to the latest version
Firefox shows a purple shield instead of a gray shield at the left end of the location/address bar in case Enhanced Tracking Protection is blocking content. You can click shield icon for more detail and possibly disable the protection. You can check the Web Console for relevant-looking messages about blocked content.
You can create a new profile as a quick test to see if your current profile is causing the problem.
See "Creating a profile":
If the new profile works then you can transfer files from a previously used profile to the new profile, but be cautious not to copy corrupted files to avoid carrying over problems.