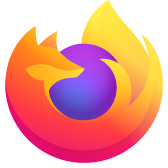 Error code: SSL_ERROR_NO_CYPHER_OVERLAP
How do I fix this Error code: SSL_ERROR_NO_CYPHER_OVERLAP
How do I fix this Error code: SSL_ERROR_NO_CYPHER_OVERLAP
Všetky odpovede (7)
Error code: SSL_ERROR_NO_CYPHER_OVERLAP
SSL_ERROR_NO_CYPHER_OVERLAP Your server apparently doesn't offer any cipher suites necessary to establish a secure https connection that are supported in Firefox. You can check what kind of cipher suites Firefox can make use of by visiting; https://www.ssllabs.com/ssltest/viewMyClient.html
Firefox will just show the SSL_ERROR_NO_CYPHER_OVERLAP error when encountered any site using the RC4 cipher.
Can you post a link to a publicly accessible page (i.e. no authentication or signing on required)?
confusing I did not go to computer school to write C++ or what ever you write this shit in!
Hii rayvega21
i understand for problem please follow my step you issue will be fix,

This way to Fix the "SSL_ERROR_NO_CYPHER_OVERLAP" Error
1. Update Your Firefox Browser
To update your Firefox browser to the latest version, open the browser, click on the hamburger menu icon, then navigate to Help > About Firefox:
If there are any updates available, Firefox should immediately begin downloading them:
Once the download is complete, click on the Restart to Update Firefox button:
Alternatively, you can get the latest version of the browser from the Firefox website. Before downloading it, remember to uninstall your current version from your computer.
To do so on Windows, click on the Windows + R key, then type "appwix.cpl" in the search box and press Enter. Under the program manager, locate Firefox, right-click on it, and select Uninstall.
On macOS, click on Go > Applications in the top toolbar. Then drag Mozilla Firefox to the trash to delete it.
2. Reset Your TLS and SSL3 Settings
This warning is Firefox's way of preventing you from accidentally making critical changes to your browser settings. Click on Accept the Risk and Continue to proceed.
On the next Advanced Preferences screen, in the search bar, type "tls":
Typing this will generate a list of all your TLS configurations:
Look for any values that are bolded as they're the ones that have changed recently. For any bolded values, right-click on them and select Reset to restore them to the default settings.
Next, repeat the same process for SSL3. Type "ssl3" in the search bar, and reset any recently changed value:
Also, make sure the following two items are set to false:
security.ssl3.dhe_rsa_aes_128_sha security.ssl3.dhe_rsa_aes_256_sha Blocking these settings is essential for security purposes.
Thanks Regards -Arman
typed tls nothing no TLS SSL3 confusing??????
Can you post a link to a publicly accessible page (i.e. no authentication or signing on required)?