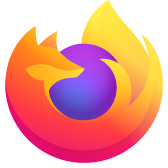 Facing Technical issues
I am facing webcam issue. webcam is not working.
I am facing webcam issue. webcam is not working.
Všetky odpovede (10)
does it work with other browsers especially like Microsoft 's?
yes, in other browser webcam is wroking
have you double check 'd FF settings for webcam to ensure the option to block is not enabled?
block is not enabled but still not working
can you remotely access my system?
i have checked that block is not enabled.
Actually, we dont have that the authority to access the systems of FF users. We simply try to help resolve common issues. But sometimes there are bugs that need to be reported and worked out.
Sometimes, the Cost Benefits doesnt justify figuring out a problem, when the problem doesnt exist on a different browser.
For me, i 100% promote the use of testing issues in Windows Safe Mode and FF safe mode. It is truly enlightening to know how FF functions when all things are perfect, per se.
But here are some knowledge base's that could help figure out what is happening on your end:
https://www.google.com/search?client=firefox-b-1-d&q=webcam+in+FF+not+working
let us know what you figure out. and if you find a solution, please post it here for others to follow.
btw: i have been perplexed with the DNS vs HTTPs option in FF. Can you tweek this setting too and see if it helps your issue?
alamdar.abass52 said
Are you there?
yes.
i bounce in and out of this discussion forum.
but i 99% try to be reliable for people in need.
Any media related messages in the Web Console ?
"3-bar" menu button -> Web Developer or Tools -> Browser Tools -> Web Developer Tools