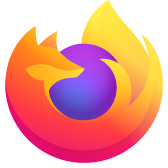 Why does a system memory change impact hardware acceleration?
Two days ago, I updated my system memory from 8GB to 16GB. As soon as I did so, on both Fedora 31 and Windows 7, Firefox became extremely unstable - as though it was running out of resources extremely quickly. On Fedora, I cannot browse at all - immediately upon loading a page, the tab crashes, including internal pages. On Windows, I can get away with some browsing - although crashes are still common.
For now, I'm going to disable hardware acceleration. However, I'd like to further analyse this and see if I can't find a fix.
To date, I have tried the following:
- Updated to firefox v86 (This worsened the problem, and I downgraded to v74)
- Removed and reinstalled my GPU drivers (no change)
- Disabled paging on my Windows system, and moved hiberfil.sys to a drive with more space using symlinks (no change)
- Increased swap space on my Fedora system (made things worse. Don't fuck around with swap if you don't know what you're doing, please)
- Moved profiles out of the appdata dir and created a new, blank profile (no change)
- Completed a full round of Memtest+x86 with no issues
Below are a set of six crash logs. There are more, but information overload. They are fairly similar, but I lack the familiarity with the Mozilla codebase to properly examine them.
https://crash-stats.mozilla.org/report/index/a8759e4c-f1ea-44f8-b1da-d8d5b0210307
https://crash-stats.mozilla.org/report/index/7964cc87-16ef-4ed1-97f5-b50450210307
https://crash-stats.mozilla.org/report/index/484b209f-6922-4e11-b31a-8d9150210307
https://crash-stats.mozilla.org/report/index/f5291400-8308-4f60-998a-f2c690210307
https://crash-stats.mozilla.org/report/index/0592a4cd-5e4c-4eae-bb26-e670e0210307
https://crash-stats.mozilla.org/report/index/99127f49-d59f-4810-b039-c1b5d0210307
Two days ago, I updated my system memory from 8GB to 16GB. As soon as I did so, on both Fedora 31 and Windows 7, Firefox became extremely unstable - as though it was running out of resources extremely quickly. On Fedora, I cannot browse at all - immediately upon loading a page, the tab crashes, including internal pages. On Windows, I can get away with some browsing - although crashes are still common. For now, I'm going to disable hardware acceleration. However, I'd like to further analyse this and see if I can't find a fix. To date, I have tried the following: - Updated to firefox v86 (This worsened the problem, and I downgraded to v74) - Removed and reinstalled my GPU drivers (no change) - Disabled paging on my Windows system, and moved hiberfil.sys to a drive with more space using symlinks (no change) - Increased swap space on my Fedora system (made things worse. Don't fuck around with swap if you don't know what you're doing, please) - Moved profiles out of the appdata dir and created a new, blank profile (no change) - Completed a full round of Memtest+x86 with no issues Below are a set of six crash logs. There are more, but information overload. They are fairly similar, but I lack the familiarity with the Mozilla codebase to properly examine them. https://crash-stats.mozilla.org/report/index/a8759e4c-f1ea-44f8-b1da-d8d5b0210307 https://crash-stats.mozilla.org/report/index/7964cc87-16ef-4ed1-97f5-b50450210307 https://crash-stats.mozilla.org/report/index/484b209f-6922-4e11-b31a-8d9150210307 https://crash-stats.mozilla.org/report/index/f5291400-8308-4f60-998a-f2c690210307 https://crash-stats.mozilla.org/report/index/0592a4cd-5e4c-4eae-bb26-e670e0210307 https://crash-stats.mozilla.org/report/index/99127f49-d59f-4810-b039-c1b5d0210307
Všetky odpovede (1)