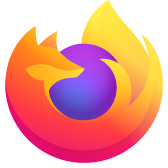 Frequent Unresponsive script error chrome://global/content/bindings/text.xml:32 w/ Firefox frozen
I FREQUENTLY get a
Unresponsive Script: A script on this page may be busy, or it may have stopped responding. You can stop the script now, open the script in the debugger, or let the script continue. Script: chrome://global/content/bindings/text.xml:32
after Firefox became frozen for about 20+ minutes. I tried disabling addons and Firefox safe mode, STILL get this error quite a bit
I FREQUENTLY get a Unresponsive Script: A script on this page may be busy, or it may have stopped responding. You can stop the script now, open the script in the debugger, or let the script continue. Script: chrome://global/content/bindings/text.xml:32 after Firefox became frozen for about 20+ minutes. I tried disabling addons and Firefox safe mode, STILL get this error quite a bit
Všetky odpovede (1)
Do you see any connection between pages that generate this error and the use of the Flash plugin? Incompatibility with the Protected Mode feature of the Flash plugin is one possible cause for slow script errors (on pages that use Flash).
The Protected Mode feature has security benefits, but seems to have compatibility issues on some systems. You can disable it by creating or editing a settings file. The following pages/posts provide different approaches for that:
Flash needs to completely unload from memory (exiting and starting Firefox up again might help) before this takes effect.