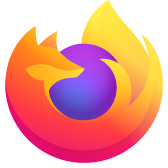 После очередного обновления браузера до 13-ой версии проявились вот такие проблемы: 1. При каждом запуске Firefox постоянно появляется окно проверки дополнений
После очередного обновления браузера до 13-ой версии проявились вот такие проблемы: 1. При каждом запуске Firefox постоянно появляется окно проверки дополнений на совместимость, чего на предыдущих версиях не наблюдалось. 2. К домашней странице при запуске прибавилась страница (http://www.mozilla.org/ru/firefox/13.0/whatsnew/?oldversion=rv:12.0) или "Ура! У вас стоит последняя версия Firefox." Притом в настройках страница не изменена. Т.е. всё как бывает после того как Firefox обновился, но только сейчас это постоянно. WinXP SP3
После очередного обновления браузера до 13-ой версии проявились вот такие проблемы: 1. При каждом запуске Firefox постоянно появляется окно проверки дополнений на совместимость, чего на предыдущих версиях не наблюдалось. 2. К домашней странице при запуске прибавилась страница (http://www.mozilla.org/ru/firefox/13.0/whatsnew/?oldversion=rv:12.0) или "Ура! У вас стоит последняя версия Firefox." Притом в настройках страница не изменена. Т.е. всё как бывает после того как Firefox обновился, но только сейчас это постоянно. WinXP SP3
All Replies (1)
Locking duplicate thread.
Please continue here: [/questions/929164]
---
See these articles for some suggestions:
---
It is also possible that there is a problem with the file(s) that store the extensions registry.
Delete the files extensions.* (e.g. extensions.sqlite, extensions.ini, extensions.cache) and compatibility.ini in the Firefox profile folder to reset the extensions registry.
New files will be created when required.
See "Corrupt extension files":
If you see disabled, not compatible, extensions in "Tools > Add-ons > Extensions" then click the Tools button at the left side of the Search Bar (or click the "Find Updates" button in older Firefox versions) to check if there is a compatibility update available.
Modified by cor-el