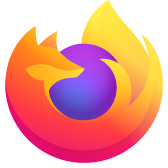 Data can not syncronised
Hello sir, i have lot of important backup on firefox. for all link bookmark and password.i gives windows. but when i try to login my firefox for sycronized data then password showing wrong. then i do reset password. after that my any old data not sync. this is very important for me.. please anyone help me
Hello sir, i have lot of important backup on firefox. for all link bookmark and password.i gives windows. but when i try to login my firefox for sycronized data then password showing wrong. then i do reset password. after that my any old data not sync. this is very important for me.. please anyone help me
All Replies (1)
Resetting the password of the Firefox Account is not a good idea as that will reset all data stored on the Sync server, so I'm afraid that your data is lost.
Note that Sync isn't designed to be used as a backup, but is merely meant to sync data between connected devices and best is always to backup your personal data locally.
Aren't there any profiles left that you can use to recover this profile data ?