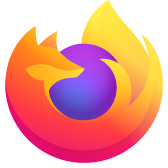 extension settings
hi. I tried to configure the extensions, but it turned out they could not be configured. Why is there no settings tab and how do I configure them? (tor has) https://ibb.co/J7NhbHj https://ibb.co/KmbMWsm https://ibb.co/72btSdK https://ibb.co/DR512RD
All Replies (1)
Hi, you should have 'Options' in the 3-dot menu to the right of each extension - unless that particular one doesn't have any settings to change. It's possible that one of your extensions is interfering with the User Interface, so try disabling them one at a time until you find the culprit.
Note: If you use userChrome.css or userContent.css that could also be causing this.
If your question is resolved by this or another answer, please help other users by marking the best reply as Solved. Thank you!