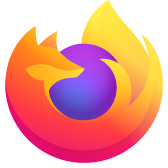 Почему при открытии браузера не спрашивается мастер-пароль, если на сайте предварительно залогиниться???
При логине на сайт был сохранен аккаунт в локальном хранилище фаерфокса. Далее браузер был закрыт. При открытии браузера мастер-пароль НЕ БЫЛ(!!) запрошен и открылась страница с ЗАЛОГИНЕНЫМ профилем! Это получается любой член семьи может зайти сайт под моим логином, если я предварительно не разлогинюсь! Но что, мне из 40 вкладок это делать? Я так не хочу. Хочу чтобы при запуске браузера мастер-пароль запрашивался и если он не введен, то страница не открывалась.
При логине на сайт был сохранен аккаунт в локальном хранилище фаерфокса. Далее браузер был закрыт. При открытии браузера мастер-пароль НЕ БЫЛ(!!) запрошен и открылась страница с ЗАЛОГИНЕНЫМ профилем! Это получается любой член семьи может зайти сайт под моим логином, если я предварительно не разлогинюсь! Но что, мне из 40 вкладок это делать? Я так не хочу. Хочу чтобы при запуске браузера мастер-пароль запрашивался и если он не введен, то страница не открывалась.
All Replies (2)
drurus said
При логине на сайт был сохранен аккаунт в локальном хранилище фаерфокса. Далее браузер был закрыт. При открытии браузера мастер-пароль НЕ БЫЛ(!!) запрошен и открылась страница с ЗАЛОГИНЕНЫМ профилем! Это получается любой член семьи может зайти сайт под моим логином, если я предварительно не разлогинюсь! Но что, мне из 40 вкладок это делать? Я так не хочу. Хочу чтобы при запуске браузера мастер-пароль запрашивался и если он не введен, то страница не открывалась.
TRANSLATION ONLY _________________________________________________ Why when opening the browser does not ask for the master password, if the site is previously logged in ???
When you login to the site, you saved an account in the local store of firefox. Then the browser was closed. When the browser was opened, the master password was NOT (!!) requested and the page with the LOCKED profile was opened! It turns out any member of the family can enter the site under my login, if I do not pre-log out! But what, am I supposed to make out of 40 tabs? I do not want that. I want that at the start of the browser the master password is requested and if it is not entered, then the page does not open.