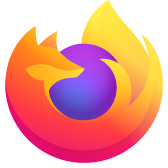 Firefox stops loading website randomly (Windows 7)
The problem seems to appear only on Windows 7 and newest Firefox version 48. Sometimes the website loads corretctly and sometimes the website is broken because the source code stops showing on random positions.
I think there is a problem with a javascript. But the console does not show any errors. Sometimes there are several errors caused by images: "Image corrupt or truncated". But I think this is not the problem...
The problem seems to appear only on Windows 7 and newest Firefox version 48. Sometimes the website loads corretctly and sometimes the website is broken because the source code stops showing on random positions. I think there is a problem with a javascript. But the console does not show any errors. Sometimes there are several errors caused by images: "Image corrupt or truncated". But I think this is not the problem...
All Replies (2)
Hello,
To find the correct solution to your problem, we need some more non-personal information from you. Please do the following:
Use ONE of these methods to open the Firefox Troubleshooting Information page:

Click the menu button , click on help and select Troubleshooting Information.
Type about:support into the Firefox address bar and press the enter key.

At the top of the Troubleshooting Information page that comes up, you should see a button that says "Copy text to clipboard". Click it.
Now, go back to your forum post, right-click in the reply box and select Paste from the context menu (or else click inside the reply box and press the Ctrl+V keys) to paste all the information you copied into the forum post.
If you need further information about the Troubleshooting information page, please read the article Use the Troubleshooting Information page to help fix Firefox issues.
Thanks in advance for your help!
Thank you for your answer!
Please have a look at the requested information:
Allgemeine Informationen Name Firefox Version 47.0.1 Build-ID 20160623154057 Update-Chronik Update-Chronik anzeigen Update-Kanal release User-Agent Mozilla/5.0 (Windows NT 6.1; WOW64; rv:47.0) Gecko/20100101 Firefox/47.0 Betriebssystem Windows_NT 6.1 x86 Profilordner Ordner anzeigen Aktivierte Plugins about:plugins
Build-Konfiguration about:buildconfig
Speicherverwendung about:memory
Angemeldete Service-Worker about:serviceworkers
Fenster mit mehreren Prozessen 0/1 (deaktiviert) Abgesicherter Modus false Profile about:profiles
Absturzberichte der letzten 3 Tage Meldungs-ID Gesendet Alle Absturzberichte Diese Anwendung wurde nicht für die Anzeige von Absturzberichten konfiguriert. Erweiterungen Name Version Aktiviert ID Firefox Hello 1.4.2 true loop@mozilla.org
Multi-process staged rollout 1.0 true e10srollout@mozilla.org
Pocket 1.0.2 true firefox@getpocket.com
Adobe Acrobat - Create PDF 1.1 false web2pdfextension@web2pdf.adobedotcom
Avast Online Security 10.3.3.44 false wrc@avast.com
Avast SafePrice 10.3.5.39 false sp@avast.com
Grafik Asynchrones Wischen und Zoomen nichts Direct2D aktiviert true DirectWrite aktiviert true (6.2.9200.17568) Gerätekennung 0x0f00 GPU #2 aktiv false GPU-beschleunigte Fenster 1/1 Direct3D 11 (OMTC) H264-Hardware-Dekodierung unterstützt Yes Herstellerkennung 0x10de Karten-Beschreibung NVIDIA GeForce GT 630 Karten-RAM 2048 Karten-Treiber nvd3dumx,nvwgf2umx,nvwgf2umx nvd3dum,nvwgf2um,nvwgf2um Subsys-ID 0f0010b0 Treiber-Datum 3-4-2014 Treiber-Version 9.18.13.3523 WebGL-Renderer Google Inc. -- ANGLE (NVIDIA GeForce GT 630 Direct3D11 vs_5_0 ps_5_0) windowLayerManagerRemote true AzureCanvasAccelerated 0 AzureCanvasBackend direct2d 1.1 AzureContentBackend direct2d 1.1 AzureFallbackCanvasBackend cairo Wichtige modifizierte Einstellungen Name Wert accessibility.typeaheadfind.flashBar 0 browser.cache.disk.capacity 358400 browser.cache.disk.filesystem_reported 1 browser.cache.disk.smart_size.first_run false browser.cache.frecency_experiment 1 browser.download.importedFromSqlite true browser.places.smartBookmarksVersion 7 browser.sessionstore.upgradeBackup.latestBuildID 20160623154057 browser.startup.homepage_override.buildID 20160623154057 browser.startup.homepage_override.mstone 47.0.1 dom.apps.reset-permissions true dom.mozApps.used true extensions.lastAppVersion 47.0.1 font.internaluseonly.changed false gfx.crash-guard.d3d11layers.appVersion 47.0.1 gfx.crash-guard.d3d11layers.deviceID 0x0f00 gfx.crash-guard.d3d11layers.driverVersion 9.18.13.3523 gfx.crash-guard.d3d11layers.feature-d2d true gfx.crash-guard.d3d11layers.feature-d3d11 true gfx.crash-guard.status.d3d11layers 2 gfx.crash-guard.status.d3d9video 2 gfx.direct3d.last_used_feature_level_idx 0 media.gmp-eme-adobe.abi x86-msvc-x64 media.gmp-eme-adobe.lastUpdate 1469180991 media.gmp-eme-adobe.version 17 media.gmp-gmpopenh264.lastUpdate 1469015719 media.gmp-gmpopenh264.version 1.5.3 media.gmp-manager.buildID 20160623154057 media.gmp-manager.lastCheck 1470302192 media.gmp-widevinecdm.abi x86-msvc-x64 media.gmp-widevinecdm.lastUpdate 1469180993 media.gmp-widevinecdm.version 1.4.8.866 media.gmp.storage.version.observed 1 media.hardware-video-decoding.failed false network.cookie.prefsMigrated true network.predictor.cleaned-up true places.database.lastMaintenance 1470044261 places.history.expiration.transient_current_max_pages 104858 plugin.disable_full_page_plugin_for_types application/pdf plugin.importedState true privacy.sanitize.migrateFx3Prefs true storage.vacuum.last.index 1 storage.vacuum.last.places.sqlite 1469191879 user.js-Einstellungen Der Profilordner besitzt eine user.js-Datei, welche Einstellungen enthält, die nicht von Firefox erstellt wurden. Wichtige nicht veränderbare Einstellungen Name Wert JavaScript Inkrementelle GC true Barrierefreiheit Aktiviert false Barrierefreiheit verhindern 0 Bibliotheken-Versionen
	Minimal vorausgesetzte Version	Verwendete Version

NSPR 4.12 4.12 NSS 3.23 Basic ECC 3.23 Basic ECC NSSSMIME 3.23 Basic ECC 3.23 Basic ECC NSSSSL 3.23 Basic ECC 3.23 Basic ECC NSSUTIL 3.23 3.23 Experimentelle Funktionen Name ID Beschreibung Aktiv Enddatum Homepage Zweig