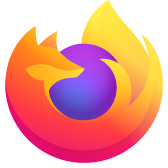 Gmail opens in German and I am in California and do not speak German.
The other websites are fine and gmail opens in English in other browsers.
The other websites are fine and gmail opens in English in other browsers.
Выбранное решение
Create a new profile as a test to check if your current profile is causing the problems.
See "Basic Troubleshooting: Make a new profile":
There may be extensions and plugins installed by default in a new profile, so check that in "Tools > Add-ons > Extensions & Plugins" in case there are still problems.
If the new profile works then you can transfer some files from the old profile to that new profile, but be careful not to copy corrupted files.
See:
Прочитайте этот ответ в контексте
👍 2
Все ответы (20)
Go to Options --> Content --> Choose Your Preferred Language for Displaying Pages.
Set the preference to English. Did that help?
Thanks but
The preferred language is English and gmail is the only site where the login is in German
Check if the by mistake scrolled the box and changed the language in the downright corner in the gmail.

thank you
Изменено ideato
I am not sure about your directions. The login page for gmail is in German and I am unable to follow your suggestions as I can not understand the menu etc.
I did learn that if I sign in, the language becomes English
All the other sites are in English.
Clear the cache and the cookies from sites that cause problems.
"Clear the Cache":
Tools > Options > Advanced > Network > Offline Storage (Cache): "Clear Now"
"Remove Cookies" from sites causing problems:
Tools > Options > Privacy > Cookies: "Show Cookies"
Thank You cor-el.
I cleared the cache and cookies as you suggested and no change.
scroll down the page and select, from Deutsch to English see the pictures
Изменено ideato
cor-el
My location is correct- San Francisco
ideato
It worked to change the language to English and I was hopeful. But when I tested it by closing and reopening gmail in firefox - German once again.
I uninstalled firefox but no change after reinstall. After uninstall using Revo uninstaller and again clearing the cache and cookies, the login page for gmail remained in English.
Thanks for your attention
So there is no solution to this problem??
The problem persists. It does not occur on all computers (irrespective of OS) and it seemed to resolve for several weeks only to return again. I think I may have to learn German
Do other Google pages like www.google.com work correctly?
Does it work if you temporarily switch to Private Browsing mode as a test?
Are you using Sync?
naw, not me, English is all I can handle at this time lol. Thanks anyway.
Nope no sync and I don't use private browsing not sure how anyways. Thanks though.
Other pages work correctly in english
There is no change if private browsing or synch are active or inactive
Everything else is in English, just gmail is in German. Guess I have to live with or just don't bother coming back to Mozilla. If it don't work right and they don't fix it, I am not going to be bothered with this little hassle. I have other things I can do. Thanks though for the help. This is something Mozilla should be fixing. Just my opinion. Not at all upset, just sharing how I feel about this..