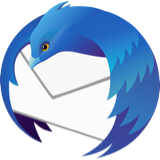 Thunderbird no longer meets Xfinity standards
I received a number of notices that my Thunderbird e-mail did not meet their current standards and I should find a alternative on or before 4/17. I ignored this and have had periodic failures to send e-mails through the Xfinity server. I have attached a copy of one of those notices from Xfinity[http://example.com

Xfinity
Your email application or device needs an update
To help keep your data safe, we are discontinuing the use of outdated security protocols on April 17, 2023. However, some older devices, operating systems, and email applications don't support the newer security protocols that we rely on to help protect data in transit, including anything you send through your Comcast.net email.
We've noticed that one of the email applications or devices you're using to access your Comcast.net email is out of date and is putting your data at risk. To check if a specific email application or device meets our criteria, use it to send a test email to xfinity-tls-test@alerts.xfinity.com.
If your device or email application is not up-to-date by April 17, you will only be able to access your Comcast.net email by logging into connect.xfinity.com through an internet browser.
Your email security is important to us. Thanks for helping us protect your data.

Learn more

Xfinity app xfinity.com Chat Ask Xfinity

Facebook
YouTube
Twitter
View Online | Privacy Policy
THIS IS A SERVICE-RELATED EMAIL Comcast will occasionally send you service-related emails to inform you of service upgrades or new benefits.
Please do not reply to this email, it is not monitored. If you'd like to contact us, please visit our website here.
Comcast respects your privacy. For a complete description of our privacy policy, click here.
© 2023 Comcast. All rights reserved. All trademarks are the property of their respective owners.
Comcast Cable, One Comcast Center 1701 JFK Boulevard, Philadelphia, PA 19103 Attn: Email Communications

]
I received a number of notices that my Thunderbird e-mail did not meet their current standards and I should find a alternative on or before 4/17. I ignored this and have had periodic failures to send e-mails through the Xfinity server. I have attached a copy of one of those notices from Xfinity[http://example.com Xfinity Your email application or device needs an update To help keep your data safe, we are discontinuing the use of outdated security protocols on April 17, 2023. However, some older devices, operating systems, and email applications don't support the newer security protocols that we rely on to help protect data in transit, including anything you send through your Comcast.net email. We've noticed that one of the email applications or devices you're using to access your Comcast.net email is out of date and is putting your data at risk. To check if a specific email application or device meets our criteria, use it to send a test email to xfinity-tls-test@alerts.xfinity.com. If your device or email application is not up-to-date by April 17, you will only be able to access your Comcast.net email by logging into connect.xfinity.com through an internet browser. Your email security is important to us. Thanks for helping us protect your data. Learn more Xfinity app xfinity.com Chat Ask Xfinity Facebook YouTube Twitter View Online | Privacy Policy THIS IS A SERVICE-RELATED EMAIL Comcast will occasionally send you service-related emails to inform you of service upgrades or new benefits. Please do not reply to this email, it is not monitored. If you'd like to contact us, please visit our website here. Comcast respects your privacy. For a complete description of our privacy policy, click here. © 2023 Comcast. All rights reserved. All trademarks are the property of their respective owners. Comcast Cable, One Comcast Center 1701 JFK Boulevard, Philadelphia, PA 19103 Attn: Email Communications ]