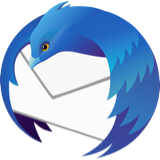 thunderbird
on some of my email, when I get an incoming email it could be for 5 different people but on the From: it's always the same name. and there email looks like this c224207439h42577404a9d13m627540946@mail.conversations.godaddy.com
how can I fix this can someone please help. thank you
on some of my email, when I get an incoming email it could be for 5 different people but on the From: it's always the same name. and there email looks like this c224207439h42577404a9d13m627540946@mail.conversations.godaddy.com how can I fix this can someone please help. thank you
Все ответы (3)
That is mail from godaddy. Perhaps ask them why their mail has nothing to identify the actual sender!
it's not it's a lady asking about our French bulldogs. I got 5 different people that messaged me and on the From: was the same name witch crazy, an don the email section was crap like this sc224207439h42577404a9d13m627540946@mail.conversations.godaddy.com
Sounds like you are using godaddy marketing or webhosting and a person completed a web form using conversations option.
https://community.godaddy.com/s/question/0D58W00006zqWFSSA2/detail

Info by godaddy employee says: you can still reply directly to the contact form emails that were received and it will send to the user who filled the form out. It is normal if you don't see their email address in the "To" field when replying as this is a change that was planned out to help with security and anti-fraud. These messages pass through our Conversation system to provide secure and trusted routing between both parties(sender and recipient). What is being delivered isn't a contact form email email anymore, but an email notification to inform you of a new response that was received from a contact form via your Conversations inbox. Replying directly to the email or using the Conversations app work and both will provide you with that secure connection, although it's recommended to use the Conversations app.
This is not a Thunderbird problem. Godaddy are doing this deliberately.