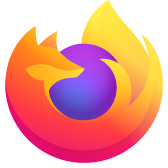 Re-order extensions' access to page URL
This is pretty much a duplicate of https://support.mozilla.org/en-US/questions/1334684 : I have the uBlock Origin and Skip Redirect extensions installed, both work by checking/modifying the URL of the site I am trying to visit. Unfortunately, I am running into some sites that are re-directed via some tracking URLs. Here's one example I had today: Original URL: https://sslh62px.r.us-east-2.awstrack.me/L0/https:%2F%2Fwww.allaboutcircuits.com%2Ftechnical-articles%2Fanalyzing-dc-and-steady-state-ac-circuits-with-python%2F/2/010f01832042551a-ed0a0774-ca39-4cd9-825e-a375504c6ea5-000000/c7T-m43jFRD5B3k49nHcvIOhCtM=71 As you can see, the destination URL is embedded within the tracker URL and as such, is exactly what Skip Redirect was designed to deal with. Unfortunately, uBlock Origin seems to look at the URL before Skip Redirect does and blocks it outright because it is a known tracker (awstrack.me). If I could tell Firefox to let Skip Redirect modify the URL first (to https://www.allaboutcircuits.com/technical-articles/analyzing-dc-and-steady-state-ac-circuits-with-python/ ), uBlock Origin didn't need to block access to it. Is there a way to change the order in which extensions are applied (i.e. get to run) when a URL is opened?
Все ответы (11)
URL and redirects come from the site there not much the Browser can change or stop it and if you block redirects you will denied access. As to what uBlock does and doesn't do that is something you need to contact their support ticket to resolve here.
Hi Dropa, I wasn't talking about redirects as the HTTP feature. I am talking about the "Skip Redirect" extension which is very useful to navigate to a destination site directly, rather than through a (potentially tracking) intermediary URL.
Anyway, my question is if there is a way to control in which order extensions (such as Skip Redirect and uBlock Origin) process the URL, since it'll obviously make a difference whether one does the processing before the other.
In my case, uBlock Origin blocks the URL before Skip Redirect has a chance to change the URL to the destination, which is exactly the opposite order I want.
Do you need the url blocked if it is going to be redirected? Under which category is uBO blocking it?
Does that mean that you are being redirected as you wish?
No, I unfortunately am not.
While the Skip Redirect's popup suggests it is changing the URL, I get to see the "uBlock Origin has prevented the following page from loading" page.
Why is uBO blocking the url? Can you create an exception for it?
I understand what you want but I doubt it's possible. It's a specialised request. You may find an answer in the uBO wiki or you could ask the question on the Reddit sub /r/uBlockOrigin. You can open each of those from the Support tab of the extension's preferences (which you get from Add-ons and Themes).
I don't agree that it is specialised: Any extension that is analysing the URL (e.g. detecting trackers) or changing it (e.g. to remove tracking) may end up working incorrectly if executed in the wrong order. There's at least one other concrete example where this matters, namely the question by peter.j.riches (at https://support.mozilla.org/en-US/questions/1334684) where two completely different extensions (in their case, "HTTPS Everywhere" and "ClearURLs") are causing similar problems.
In both their and my case, being able to control in which order extensions process the URL, would solve these issues.
Изменено cgelinek