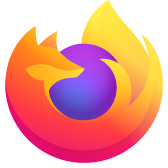 Why does Firefox close my tab when I open an attached pdf file
How do I fix this problem?
How do I fix this problem?
Все ответы (4)
Hi, is this problem on your Mac? This question is filed under iOS/iPhone/iPad, but it sounds more like a problem you would have on a computer.
Usually when you click a link to a PDF, Firefox for desktop either will
show it in the same tab in place of the current page
save it and open it in a new tab
Is your setting working on other sites, the only problem site is your email? Or do you have this problem with all PDF links?
Example PDF link: https://www.copyright.gov/circs/circ61.pdf
(This article can help guide you to the settings if you want to experiment with setting Firefox to take other actions when you download a PDF: View PDF files in Firefox or choose another viewer.)
Yes it is on my Mac Mini Most of the time it replaces the tab I'm in with the pdf with no apparent way to get back to my original tab?? And then sometimes it will open in another tab but after a little while it will then replace my original tab again with the opened pdf and I lose my original tab?? Not sure about other sites, I have noticed it on my email.
I recently started having this problem when opening email attachments (Yahoo mail) such as .pdf files that call for the file to be opened with Acrobat. The tab closes, but can be reopened through the "recently closed tabs" option. It happens with other types of attachments such as .xls and .jpg files, too.
I have the same problem with attachments. No matter if I save or open after it downloads the mail tab suddenly closes. This does not happen in Chrome !