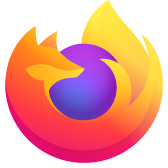 I am stopped accessing a website due to Cloudfare, infinite looping, no CAPTCHA
How do I contact the paid website Crunchyroll with Cloudfare blocking it -
How do I contact the paid website Crunchyroll with Cloudfare blocking it -
Все ответы (9)
Cloudfare prevents my access to Crunchyroll.com in Firefox
I have cleaned cache and History - doesnt make a difference I have used trouble shooter mode to no effect I reduced protection to nothing to no effect I do run up to date antivirus and anti-malware software regularly, nothing is coming up so far
Why not contact crunchyroll.com? - I did use their email from their website when I could get access, using Google Chrome. Otherwise there appears to be no way to email or otherwise contact Crunchyroll other than their website. Now even Chrome has a problem - I believe Cloudfare is a denial of service attack in itself
note I also refreshed Firefox to no effect
I am sure your links are very useful; to someone who understands them. Which is not me. Still you might be happy to know that this problem has spread to a number of other websites and another browser - Chrome. So is Cloudfare malware or not - it certainly prevents even contacting those website affected.
Cloudflare is to verify it's a human being behind the computer and not a BotNet trying to download copyright Anime movies.
Well I am a human. (HSS) and I am not trying to download anything I havent paid for. But Cloudfare doesnt allow me to log in on some websites it is used, sometimes just bouncing back to the login page (mostly for Chrome), sometimes trying to make a CAPTCHA (often failing) and some times ignoring the CAPTCHA (Firefox). Mostly it refuses to let me use Firefox. Recently it began to let me access Crunchyroll again (well twice) to watch anime BUT only if I use Chrome and not Firefox. Cloudfare is a most troublesome piece of software that is negatively affecting some businesses I used to use in that I cant access their websites to buy stuff anymore - nor even contact them as their contact systems seem tied into the websites I cannot access. e.g Just Eat a consolidated takeaway website.
I notice that the System Details doesn't show a user agent (i.e. this information is bank).
Are you using software/extensions that modify how Firefox presents itself as that can be the cause of your problems ?
---
Boot the computer in Windows Safe Mode with network support to see if that has effect.
You can create a new profile as a quick test to see if your current profile is causing the problem.
See "Creating a profile":
If the new profile works then you can transfer files from a previously used profile to the new profile, but be cautious not to copy corrupted files to avoid carrying over problems.