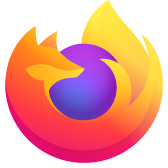 Firefox wont open
Firefox was working fine. 2 weeks ago I installed Windows 11, other than that, I've not done anything new. I click the icon, it attempts to open a window showing just a shadow of it, then closes immediately. I tried to download a new version, but it keeps telling me I can only use Edge. what gives? I hate Edge
Firefox was working fine. 2 weeks ago I installed Windows 11, other than that, I've not done anything new. I click the icon, it attempts to open a window showing just a shadow of it, then closes immediately. I tried to download a new version, but it keeps telling me I can only use Edge. what gives? I hate Edge
Все ответы (5)
So afyer having restarting my computer about 2-3 tines... I clicked Settings (why, oh why, Windows 11, dud you have to relocate all the icons?!) And changed the App setting to get them from ANYWHERE, instead of the Microsoft App store. Seriously, they should NOT be allowed to change my settings.
It appear to fix it, in fact, it was so instantaneous, that it just opened Firefox with all the pages I had open, just prior to my laptop going to sleep.
But then, it stopped responding. None of the Firefox pages worked. So I restarted the computer, yet again... its STILLLLLL spooling, saying its making updates.
You can check for issues caused by a corrupted or incomplete Visual C++ installation that is missing runtime components (Redistributable Packages) required by Firefox, especially VCRUNTIME140_1.dll.
See "Visual Studio 2015, 2017 and 2019":
You may also have to install the Visual Studio 2013 Redistributable Package. You need to reboot the computer.