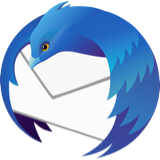 Problems sending email with Thunderbird and Comcast
For approximately two weeks now I am sometimes able to send email in the early morning, but after several hours I receive the error message attached regarding excessive failed authentications. It seems to reset every 24 hours. Comcast has been no help. I am connecting to the Comcast servers through the Charter/Spectrum network at my second home in North Carolina. Since it works sometimes it seems unlikely this is actually a configuration or Thunderbird issue, but I'd love to hear any ideas. Tried disabling ESET NOD32 15.0.23.0 antivirus, no change Thunderbird version 91.5.1 (64 bit), but it hasn't worked properly for several updates, and as mentioned above I don't think the problem is necessarily in Thunderbird. OS is Windows 10, just updated this morning to build 19041
For approximately two weeks now I am sometimes able to send email in the early morning, but after several hours I receive the error message attached regarding excessive failed authentications. It seems to reset every 24 hours. Comcast has been no help. I am connecting to the Comcast servers through the Charter/Spectrum network at my second home in North Carolina. Since it works sometimes it seems unlikely this is actually a configuration or Thunderbird issue, but I'd love to hear any ideas. Tried disabling ESET NOD32 15.0.23.0 antivirus, no change Thunderbird version 91.5.1 (64 bit), but it hasn't worked properly for several updates, and as mentioned above I don't think the problem is necessarily in Thunderbird. OS is Windows 10, just updated this morning to build 19041
Все ответы (2)
It would definitely be worth trying to rebuild the smpt server info in TB. Try deleting the saved smtp login server info for the account(s) in the saved passwords section of the prefs, then restart TB and recreate a new instance of the server info. If Comcast is still locking you out, keep TB off for 24 hours or so and see if you are then asked for the password to log in.
And I wouldn't hesitate to file an FCC complaint (you can do it online) if you are not getting past the level 1 or level 2 techs in India. It took a week for them to finally respond, but I did hear from two US based security reps who were helpful.
Peter K-S said
I have used TB for many years and have had this issue for over a year but it is much worse since the last TB update. I BCC my Gmail on all TB sent emails so I can see which ones actually arrive. Now it's about 50/50! Many calls to Comcast with no issue found at their end. Comcast suggested sending emails thru their web portal which is what I do now as TB is now so unreliable. I create a draft in TB and send from the Comcast portal. Emails that TB sent that did not actually go are placed in my Comcast sent folder by TB. If I resend (reply all) the same failed emails from my Comcast sent folder via the Comcast web portal they always go and are always received successfully. I love TB but am about ready to dump it as this problem is so ridiculous, frequent and problematic. Peter K-S.
As you can send via webmail - it proves nothing because it is not being received and passed on by their smtp server. You seem to have an intermittant have an issue with sending. If you are not using a VPN then I suggest you ask your own question. There can be many different reasons for failure of arrival and it could be a receiving server has just decided your email is failing to meet their spam filters and just gets removed. Some people have had issues with a url in signature, there can be many reasons. But, it is best to ask your own question rather than keep sending emails to the person who asked this particular question.