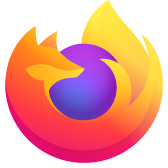 HAD it with this platfoerm - upgraded, STILL taking FOREVER to load fully but, what's WORSE - corrupting my mouse, keyboard, USB functionality.....
FIX what seem to be CLEAR conflicts with relationship between platform and user's device (desktop, Dell Optiplex 790 in my case - that do NOT occur with Opera, otherwise) as WELL as aforementioned ATROCIOUS performance quality - BTW, this is the SECOND update / upgrade I've done in LESS than a WEEK.....
FIX what seem to be CLEAR conflicts with relationship between platform and user's device (desktop, Dell Optiplex 790 in my case - that do NOT occur with Opera, otherwise) as WELL as aforementioned ATROCIOUS performance quality - BTW, this is the SECOND update / upgrade I've done in LESS than a WEEK.....
Все ответы (19)
'platform' - really SHOULD be a means of editing QUESTIONS as well.....
Изменено ogam5
https://support.mozilla.org/en-US/kb/update-firefox-latest-version?cache=no Did you update Firefox to the latest version?
Version 96.0, first offered to Release channel users on January 11, 2022 Version 96.0.1, first offered to Release channel users on January 14, 2022

https://support.mozilla.org/en-US/questions/1359657#answer-1463359 and updated to 95.0. . . . I finally found where the plugin "Widevine Content Decryption Module provided by Google Inc." was not updating to the newest version of December 1, 2021. Ver #4.10.2391.0
cor-el; Make sure you have the latest Widevine version. You can toggle DRM off/on to see if that makes Firefox (re)load DRM components.
Settings -> General: Play DRM
You can possibly check the XHR requests in the Browser Console if this doesn't work.
OK - so, yes, I did update - as noted above, and platform settings indicate as much; DRM box IS checked off but, don't understand exactly how it relates to my device issues, Fred - what you might be recommending I do next; additionally, would REALLY appreciate there being a way to PREVENT certain new Tabs (such AS Settings) from not opening NEXT to the originating one but instead, MANY of them furthest right.....
When v96 came out, there were several issues that were fixed with the v96.0.1 update. What I wanted to do was to see if your problems were because of this.
Please explain the problem in detail. What happens? What is/are the exact error message(s) ?
Make sure all software is up to date.
No error message of any kind; only a telltale, two-note low-scale audible that augurs an eventual mouse and / or keyboard freeze-up (at which point I usually have to pull each of their USB plugs out, and re-insert) which ONLY happens with Firefox, I'm just now realizing - NOT Opera then worse, complete loss of ability to transfer from tab to tab - they all highlight if I click on them but, can't be accessed and then I have to shut down, restart entirely EVERY time.....can't imagine my RAM's being impacted but, not sure either.....
OK - gotta be honest; not clear here as to a process, procedural steps, Fred - first question: am I sticking with the 32-bit version still and, if so, will any download still default to that as result of my user profile being retained?
Apologies for not more immediately recognizing one! What's my first step - uninstalling completely (which seems like a conflicting directive - if I'm TO keep other folders) and then download, install v96.2 (?) from Opera? You say, 'save the file' - which? And is that following.....what?
Thanks - appreciate your patience with me!
Using my instructions above, doing a full clean re-install does not remove/uninstall the program. It has been found that sometimes a corrupt file remains after doing just an uninstall. But when you remove the folder, you also remove any corrupt or other trouble-making files.
As to the 32-bite question, any updates should install the same as what is being updated. But sometimes . . . . .
ogam5 said
You say, 'save the file' - which?
That refers to the full installer of what you want.
OK - before proceeding, want to get your interpretation if I might of what I'm seeing, translates to; upon searching my C drive for Mozilla, this is the return I got:
Mozilla browser (1) (2) (3) (4) - all indicating a start date of 7-13-09
Mozilla FOLDER 1, dated 1-15-22: only item is 'Firefox Default Browser Agent'
Mozilla Folder 2, dated 1-17-20 contains:
'Extensions' folder - NO contents / empty
'Firefox' folder:
Crash Reports (sub)folder 'Pending Pings' (sub)folder Profile folder (see ATTACHED)
'Configurations Settings' format items:
- installs

- profiles
Control Panel showing:
Mozilla Firefox (x86 -enUS) Version 96.0.01 Mozilla Maintenance Service - Version 96.0.01
All Profile items (see ATTACHED) contain same folder names, it appears.....
Thanks again so much - just want to establish where I'm at compared to conventional configs / typical resources!
Jim!
FredMcD said
Using your file browser, open the Programs Folder on your computer. Look for, and remove any Mozilla or Firefox program folders. Do not remove the Mozilla Thunderbird folder if there is one. Do Not remove any profile folders.
I'm still not clear, Fred; confused - the Firefox folder you're directing me to delete (after downloading a fresh v. 96-0-01 executable, before installing it?) CONTAINS a Profile (sub)folder, and they're the only ones of each name indicated.....
First step after saving said executable to my Downloads folder, is.....
Also, in case you're wondering: did a BIOS scan and, CPU temp shows as 43 degrees Celsius so, based upon an accepted limit of 80-90 C, don't believe the mouse & keyboard functionality corruption issue is with overheating (still not recognizing either hard drive even after updating but for whatever reason - connection cable matter? Can still access both with no problems - knocks on WOOD.....)
Yeah, do realize probably not relevant to the parameters of this inquiry, but - another weird anomaly has just revealed itself: when starts to get fussy, 'Caps Lock' attributes reverse - at times.....
I think some of the computer questions/issues should be asked here; https://support.microsoft.com
http://answers.microsoft.com/en-US/windows/forum/windows_10
ogam5 said
. . . the Firefox folder you're directing me to delete . . . CONTAINS a Profile (sub)folder
Please take a screenshot to show me what it is.
In order to better assist you with your issue please provide us with a screenshot. If you need help to create a screenshot, please see How do I create a screenshot of my problem?
Once you've done this, attach the saved screenshot file to your forum post by clicking the Browse... button below the Post your reply box. This will help us to visualize the problem.
Thank you!
My bad - took a LONG time for Search results to be FULLY returned.....please see ATTACHED screen capture of ALL folders / files / apps.....again, do I delete every Firefox folder BEFORE or AFTER installation of a fresh executable? And BY deleting them, is that all I need to do to determine if there's partial corruption?
Find also ATTACHED, a SC of multiple FF Tabs highlighted, indicating need to shut down as COMPLETELY no longer functional on Desktop, even removed from Internet - until I know differently.....
Thanks once more, Fred!
Hey, Fred - hadn't heard back from you; a Dell community responder may have clarified the BIOS problem but, not sure - still having horrific issues with the mouse and / or keyboard flaking even removed of Firefox (although I do think it's being triggered somehow by it.....)
So, if you can just confirm for me that, when I delete all Mozilla and Firefox folders, will RETAIN all tabs which were open before the effective uninstall?
Jim
FredMcD said
Note: Firefox comes in three or more folders on all computers. They are; Maintenance: (Programs Folder) <Windows Only> Firefox itself: (Programs Folder) And two folders in the profile of each user on the computer for each Firefox profile for that user. If you remove the Firefox folder, the user profiles would not be affected.
Hi, Fred - have been extremely reluctant to delete the only Firefox folder without profiles; finally did tonight and, lost my shortcut sensitivity (wouldn't open browser) - was able to restore from the Recycling Bin, and could access again.....
What I deleted far more of, were FF hang / crash report folders which were immense in size.....version that shows up in Control Panel is 96.0.2; that IS the latest correct? Despite this, got a prompt earlier today to download a NEW version but, doesn't appear to have been updated from what I can see.....no longer getting prompts at all to confirm closures / number of tabs open, and I'm not sure why - additionally, still taking a RIDICULOUSLY long time to initialize upon opening - though I closed a respectable number of tabs.....
Jim
I said to remove the Firefox Program folder. Then run the full installer. Each time I have you do something, you do something else. I can't help you anymore. I called for more help.
OK - I have NO clue what exactly I'm supposed to be deleting beyond avoidance of profile folders as you advised; just two (actually now three, another containing Profile data added tonight through some process) Mozilla / Firefox (aside from a now-deleted Nightly) were returned when I did a very protracted indexing search - taking like 5 minutes, and one didn't appear to have any related to Profiles thus, deleted that (named 'Mozilla Firefox', in Program Files and with no internal repetition of the word 'Program', or anywhere else) - second, every damned time I open one which doesn't, have to wait for the entire Search process to start over again - yeah, could've clicked 'Open File Location' but, dared to allow for a false sense of confidence so, I followed MOZILLA's instructions instead; third, the latest executable in my Download folder is 95.0.1, and that's no less than a week old; it was indicated when I looked further online into where results of an acted-upon update prompt go, supposed to automatically show up as updated in my Control Panel (which date clearly indicates did NOT happen) once restarted.....finally if I do uninstall the 96.0.2 (just checked for 'ha-ha's and, platform's making a LIAR out of me; aforementioned new Profile folder is likely connected to a Program & Features revision; shows now as being 96.0.3) version, where do I go to REinstall it? Says the 95 series is latest for Windows 7 - and yet as is apparent, that's NOT what I have.....can you begin to understand why I'm confused at this point?
.....so, am I to presume you've effectively washed your hands of my concern, then? As I haven't gotten any reply since my last one, Saturday.....