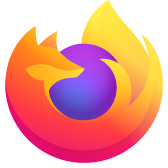 Hardware video decoding not working
Hi, Using Firefox 92.0.1. On a AMD 5900x with an Nvidia 3090. Nvidia driver 471.68. Hardware decoding doesn't seem to be working correctly on any website. I noticed this as when I adjust video colours and 'edge enhancement' in the Nvidia control panel it has no effect in Firefox but it works in Chrome and Edge. Simply sliding the colour down to black and white for example doesn't work. In task manager GPU video decode is sometimes used, other times no utilisation. Even if it's showing GPU decode being used the colours or Nvidia enhancements do not apply as they do in Edge or Chrome. I tried refreshing Firefox and no change. Is this the intended behaviour or is there a long running bug as a friend also has the same outcome? Thanks
Hi, Using Firefox 92.0.1. On a AMD 5900x with an Nvidia 3090. Nvidia driver 471.68. Hardware decoding doesn't seem to be working correctly on any website. I noticed this as when I adjust video colours and 'edge enhancement' in the Nvidia control panel it has no effect in Firefox but it works in Chrome and Edge. Simply sliding the colour down to black and white for example doesn't work. In task manager GPU video decode is sometimes used, other times no utilisation. Even if it's showing GPU decode being used the colours or Nvidia enhancements do not apply as they do in Edge or Chrome. I tried refreshing Firefox and no change. Is this the intended behaviour or is there a long running bug as a friend also has the same outcome? Thanks
Изменено DT19999
Все ответы (5)
Can you go to about:support and paste here the Graphics section?
It looks correct. GPU rendering is turned on. There can be a problem with our color management, I guess we don't have a full support.
Note that there is troubleshooting data present in the System Details list next to the question.
Thanks TyDraniu, As you mentioned it might be to do with colour calibration I checked to see if the monitor was calibrated and went through the windows colour calibration tool. Sadly it didn't have any effect. Still not working as expected. I also recently updated to an even newer version of Nvidia driver and no change. Is this how it works for others too or am I experiencing a local issue with the colour and edge enhancement not having an effect in only Firefox?