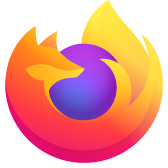 Unable to sign in to YouTube
I can still access and play YouTube videos but I can't sign in - which I need to do to see the videos I've subscribed to and notifications of when new videos are released. When I attempt to sign in, a screen comes up with what looks like stacked TV screens (see attached image) and "Oops! Something went wrong." That's all I get. I've checked to see if it's an issue with my virus software (Quick Heal) and they advise me it's a browser issue. I've made sure I have the latest version of the browser and I've cleared all history and cookies. Any ideas how to fix this? Thank you. (Please use plain English, I don't speak Computer!)
I can still access and play YouTube videos but I can't sign in - which I need to do to see the videos I've subscribed to and notifications of when new videos are released. When I attempt to sign in, a screen comes up with what looks like stacked TV screens (see attached image) and "Oops! Something went wrong." That's all I get. I've checked to see if it's an issue with my virus software (Quick Heal) and they advise me it's a browser issue. I've made sure I have the latest version of the browser and I've cleared all history and cookies. Any ideas how to fix this? Thank you. (Please use plain English, I don't speak Computer!)
Все ответы (2)
I'm not sure why some users are having problems with YouTube. In some cases, the page is logged in on the right side but not logged in in the left sidebar. ??
If you use any add-ons that affect YouTube, could you test in Firefox's Safe Mode? In its Safe Mode, Firefox temporarily deactivates extensions, hardware acceleration, any userChrome.css/userContent.css files, and some other advanced features to help you assess whether these are causing the problem.
If Firefox is not running: Hold down the Shift key when starting Firefox. (On Mac, hold down the option/alt key instead of the Shift key.)
If Firefox is running: You can restart Firefox in Safe Mode using either:
"3-bar" menu button > "?" Help button > Restart with Add-ons Disabled
(menu bar) Help menu > Restart with Add-ons Disabled
and OK the restart.
Both scenarios: A small dialog should appear. Click "Start in Safe Mode" (not Refresh).
Any improvement?
---
More generally: When you have a problem with one particular site, a good "first thing to try" is clearing your Firefox cache and deleting your saved cookies for the site.
(1) Clear Firefox's Cache
See: How to clear the Firefox cache
If you have a large hard drive, this might take a few minutes.
(2) Remove the site's cookies (save any pending work first). While viewing a page on the site, click the lock icon at the left end of the address bar. After a moment, a "Clear Cookies and Site Data" button should appear at the bottom. Go ahead and click that.
In the dialog that opens, you will see one or more matches to the current address so you can remove the site's cookies individually without affecting other sites.
Then try reloading the page. Does that help?
I did the "Restart with Add-ons Disabled" - and I still can't sign in to YouTube.