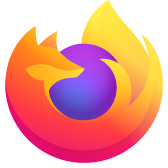 How to unenroll from the macOS Firefox Beta and move from the beta back to release update channel?
Reinstalling the Firefox application in the macOS way (move Firefox.app from the application folder into trash and move a current (non Beta Version of) Firefox into the application folder) does not work. Firefox somehow remembers that the Beta Channel is active. It will update to the recent Beta on startup/restart.
I did not try to remove all files created by Firefox, as I do not want to loose my current profile.
While there seems to be documentation about working with multiple versions of Firefox or how to work with multiple profiles: I am not interested in installing multiple versions of Firefox simultaneously or work with multiple profiles.
I simply want to replace my Firefox Beta with the current release... (There may be a problem with profiles being not compatible with an older version of Firefox. However, I feel like it should be possible to stay on the Beta (without updating) until a newer version releases in the release channel to avoid this issue.)
There does not seem to be any documentation on how to unenroll from the Firefox Beta on macOS. (I googled / used duckduckgo a lot (I searched for a solution every now and then over the time span of multiple months) and nothing relevant turned up.)
PS: Good job on Firefox for macOS; it replaced safari (which had deprecated a lot of addons at that time) as soon as the beta with improved (macOS) battery life released (the reason why I installed a beta version.)
Reinstalling the Firefox application in the macOS way (move Firefox.app from the application folder into trash and move a current (non Beta Version of) Firefox into the application folder) does not work. Firefox somehow remembers that the Beta Channel is active. It will update to the recent Beta on startup/restart. I did not try to remove all files created by Firefox, as I do not want to loose my current profile. While there seems to be documentation about working with multiple versions of Firefox or how to work with multiple profiles: I am not interested in installing multiple versions of Firefox simultaneously or work with multiple profiles. I simply want to replace my Firefox Beta with the current release... (There may be a problem with profiles being not compatible with an older version of Firefox. However, I feel like it should be possible to stay on the Beta (without updating) until a newer version releases in the release channel to avoid this issue.) There does not seem to be any documentation on how to unenroll from the Firefox Beta on macOS. (I googled / used duckduckgo a lot (I searched for a solution every now and then over the time span of multiple months) and nothing relevant turned up.) PS: Good job on Firefox for macOS; it replaced safari (which had deprecated a lot of addons at that time) as soon as the beta with improved (macOS) battery life released (the reason why I installed a beta version.)