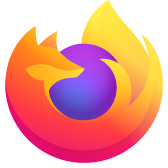 2 addresses (with whom I have always been able to communicate, receive + send) now show 'undeliverable' due to error code 550 5.7.1, 550 SC - but still receive
Two addresses i have had regular conversations with have now got some form of block operating, preventing my messages being sent....although I still receive messages from these 2 people Error codes shown are 550 5.7.1 in one case and 550 SC -002 in the other. Any suggestions why this might be? Nothing has changed at my end as far as I know... Thanks SW
Two addresses i have had regular conversations with have now got some form of block operating, preventing my messages being sent....although I still receive messages from these 2 people Error codes shown are 550 5.7.1 in one case and 550 SC -002 in the other. Any suggestions why this might be? Nothing has changed at my end as far as I know... Thanks SW
Все ответы (2)
This is about Thunderbird, correct? Does it involve Outlook or aol and if not, can you provide more info, such as your provider, used SMTP server and domains of the failing recipients?
The most likely cause is a temporary issue with the server - not Thunderbird - especially if you are sure nothing has changed on your system. Of course, chances are any security software, Windows, or Thunderbird has updated, so check that too in history logs. Also check the service status for your ISP / email provider, and do not get deluded by the fact webmail is still working.
Note that 5.7.1 error messages may indicate so-called relaying issues, which can be caused by choosing the wrong SMTP server, either because you changed a setting, added an identity, are no longer allowed to choose another email address other than the one provided by your ISP, or the mail server is confused for some reason. If you can send email to others without any issue, that also shows the issue is most likely not within Thunderbird.
Also see the Cannot send messages article.
Hello Tonnes, thanks for your quick reply This is Thunderbird and my provider is TalkTalk (after taking over tiscali, my previous supplier). After your prompting, I've just twigged that both addresses are with hotmail, and since all other addresses are working fine, I guess it is probably a hotmail 'security blocking' thing. I'll investigate that route Thanks again for your help Cheers Simon