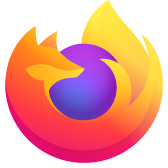 The logoff top row is not showing on my gmail page; I need to logoff to go to my other gmail account
I have not changed any settings on my computer Today the scroll bar on the gmail inbox screen will not bring me up to show the top row where the logoff button is located
It worked fine yesterday
I have not changed any settings on my computer Today the scroll bar on the gmail inbox screen will not bring me up to show the top row where the logoff button is located It worked fine yesterday
Toate răspunsurile (1)
Clear the cache and the cookies from sites that cause problems.
"Clear the Cache": Tools > Options > Advanced > Network > Offline Storage (Cache): "Clear Now"
"Remove the Cookies" from sites causing problems: Tools > Options > Privacy > Cookies: "Show Cookies"
Start Firefox in Diagnose Firefox issues using Troubleshoot Mode to check if one of the add-ons is causing the problem (switch to the DEFAULT theme: Tools > Add-ons > Themes).
Don't make any changes on the Safe mode start window.
See:
Modificat în de cor-el