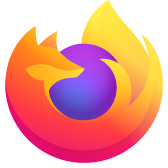 Context menu
People, have Firefox 32x v89.0.2. Say me please, how return into context menu propertys of downloading picture (size,type,ext,KBytes)? Screenshot enabled. On the screen picture propertys visible only in heading of window (red), cont menu not ScrShoting ;*( . All this propertys may be viewing on tab "Info about page" => "multimedia" => "info about picture".
In ver 60-70 (if my memory not wrong) if you open picture on new tab and save it on the harddisc this propertys also be in context menu "save PNG 320x240....." and 'SHIFT+' catapult you to the propertys multimedia of "info ab page". Where it lost?
Is it possible to convince the developers to return as it was?
With respect, PaulSnowMan@yandex.ru
People, have Firefox 32x v89.0.2. Say me please, how return into context menu propertys of downloading picture (size,type,ext,KBytes)? Screenshot enabled. On the screen picture propertys visible only in heading of window (red), cont menu not ScrShoting ;*( . All this propertys may be viewing on tab "Info about page" => "multimedia" => "info about picture". In ver 60-70 (if my memory not wrong) if you open picture on new tab and save it on the harddisc this propertys also be in context menu "save PNG 320x240....." and 'SHIFT+' catapult you to the propertys multimedia of "info ab page". Where it lost? Is it possible to convince the developers to return as it was? With respect, PaulSnowMan@yandex.ru