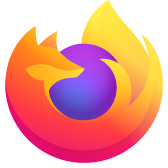 help I'm trying to down load on new I Mac I don't want a dmg as it loses all info if turned off
bold textI need help fire fox is on my old Mac I want it in applications on new I Mac please help
'''bold text'''I need help fire fox is on my old Mac I want it in applications on new I Mac please help
Toate răspunsurile (1)
Hi vjones2, the Firefox installer for Mac uses a .dmg container, but when you install, you actually pull Firefox out of the container into a local folder. (After that, you don't need the .dmg file any more.) Could you take a look at the method in the following article and let us know whether it works:
How to download and install Firefox on Mac
Also, don't let go of your old Mac since we may suggest copying some files off of it.