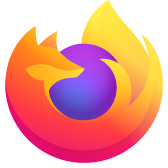 Firefox crashes
Crash ID: bp-76861bc8-9d0a-419a-ad0a-d4cca2160319
file uses high cpu and crashes when playing video or sometimes just in gmail. Have refreshed it, and seen no updates are needed
app data not seen on explorer using add images file
Crash ID: bp-76861bc8-9d0a-419a-ad0a-d4cca2160319 file uses high cpu and crashes when playing video or sometimes just in gmail. Have refreshed it, and seen no updates are needed app data not seen on explorer using add images file
Toate răspunsurile (1)
That looks like a problem with the graphics display driver.
You can try to disable hardware acceleration in Firefox.
Tools > Options > Advanced > General > Browsing: "Use hardware acceleration when available"
You need to close and restart Firefox after toggling this setting.
You can check if there is an update for your graphics display driver and check for hardware acceleration related issues.