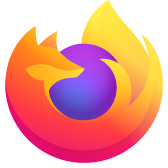 Inconsistant Display - Firefox v Edge
Good afternoon,
I raised an issue with TripAdvisor because the "review icon" that guests would click is not appearing when viewing via Firefox. They have come back to me (and I've double checked it), it is in fact present when viewing on Edge??
Obviously gaining reviews when you own a guest house business is important and I was wondering why this would be the case.
I've attached a couple of photos to help.
Kind regards
Emyr
Good afternoon, I raised an issue with TripAdvisor because the "review icon" that guests would click is not appearing when viewing via Firefox. They have come back to me (and I've double checked it), it is in fact present when viewing on Edge?? Obviously gaining reviews when you own a guest house business is important and I was wondering why this would be the case. I've attached a couple of photos to help. Kind regards Emyr
Todas as respostas (2)