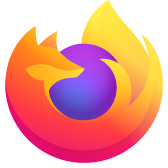 Videos Not Displaying On Select Websites
Hello There,
I have been trying to figure out why videos that are embedded on certain sites do not show up on Firefox however they show up in Chrome?
I've gone through everything listed here:
and
A few key notes, even when in safe mode, the video problem still persists. But only on specific websites (squarespace sites). I can see videos through websites like Zoom, Shaw Bluewave, youtube, etc etc. But for some reason on this one site I can't get videos to display to play. Yet when I go to Chrome it's there and fine. So it's an issue with Firefox. I'm not sure how to fix it at this point.
I've unchecked Use recommended performance settings. I've switched the default theme I've disabled extensions (which fixed another issue of not displaying images) I've refreshed Firefox I've uninstalled and reinstalled Firefox I've checked all my graphics drives (they're all there and working)
At this point I'm not sure what to do. Can you please let me know if you have any recommendations?
Cheers Chantal
Hello There, I have been trying to figure out why videos that are embedded on certain sites do not show up on Firefox however they show up in Chrome? I've gone through everything listed here: * https://support.mozilla.org/en-US/kb/fix-common-audio-and-video-issues and * https://support.mozilla.org/en-US/kb/troubleshoot-extensions-themes-to-fix-problems A few key notes, even when in safe mode, the video problem still persists. But only on specific websites (squarespace sites). I can see videos through websites like Zoom, Shaw Bluewave, youtube, etc etc. But for some reason on this one site I can't get videos to display to play. Yet when I go to Chrome it's there and fine. So it's an issue with Firefox. I'm not sure how to fix it at this point. I've unchecked Use recommended performance settings. I've switched the default theme I've disabled extensions (which fixed another issue of not displaying images) I've refreshed Firefox I've uninstalled and reinstalled Firefox I've checked all my graphics drives (they're all there and working) At this point I'm not sure what to do. Can you please let me know if you have any recommendations? Cheers Chantal
Todas as respostas (1)