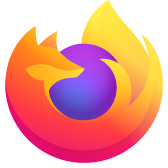 how to manage no. of active downloads numbers
In firefox downloads if i download 10 video means i will first download(active downloads) 6 file other 4 file are in queue it will be downloaded after any 1 file finished downloading. i want to change that active downloads to 2 not 6 or any no. so that after any one file downloaded in that files 3rd files will downloaded, is that posible to change that setting in download
In firefox downloads if i download 10 video means i will first download(active downloads) 6 file other 4 file are in queue it will be downloaded after any 1 file finished downloading. i want to change that active downloads to 2 not 6 or any no. so that after any one file downloaded in that files 3rd files will downloaded, is that posible to change that setting in download
Todas as respostas (6)
What/how are you downloading now? Download managers? Add-ons?
firefox download library, i that image you see that 5 active downloads are going and other are waiting, i want to change that 5 active downloads to some other no. like 2 or 3. i am not using any download manager and other add ons
A download manager can give you better control.
This download manager works separately from the browser. The browser tells it what to download, and off it goes.
http://www.freedownloadmanager.org It is a powerful modern download accelerator and organizer for Windows and Mac.
is there no option to change in firefox???? so sad with for that... need seperate software, ok i will go with it
Solução escolhida
You can use the DownThemAll addon ( https://addons.mozilla.org/en-US/firefox/addon/downthemall/ ) to manage your downloads. I started using it because Firefox would sometimes stop downloads in the middle without notifying me and I got corrupt/incomplete files as a result. DownThemAll fixed that and you can also set the number of concurrent downloads as you wish and reorder them.
thanks Pfouit for your help