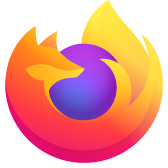 WebRTC call button (newly called as Firefox Hello) doesn't show up in the Beta channel of Firefox 34.0
After I updated the Firefox Beta channel to latest, I dont see the Call button, which was one of the features that is supposed to work in Beta, as per the release notes of 34.0 - https://www.mozilla.org/en-US/firefox/34.0beta/releasenotes/. I found a similar thread telling the same issue - https://support.mozilla.org/en-US/questions/1026107?esab=a&as=aaq. But, I couldn't reply to that question, by mentioning its the same problem I am facing, so creating this support account and replying to that question and raising this issue. Thanks!
Todas as respostas (6)
See the replies by SwamiS in this thread:
Modificado por cor-el a
Its me the same who tried those options, @cor-el :) and posted those replies. Just waiting for feedback from you guys, whether that will be right fix to change that config value?
Here's my temporary solution: 1. Sign in with your Firefox account to back up all your browser data. 2. Remove and reinstall Firefox 34 beta. I tried this and the Hello button showed up successful.
I tried this before posting the question; but didn't help me for some reason.
Firefox Hello is being rolled out gradually to all Firefox Beta users in the next weeks. It is normal that some Beta users don't have the Hello icon showing-up for now but soon all users on the Beta channel will have it.
I think that it should work if you use Restore Defaults and possibly also delete the localstore.rdf file and the prefs.js file and the compatibility.ini file in the profile folder with Firefox closed to reset your profile.
A possible cause for this to happen is that you have removed this button from the toolbar in a previous Firefox version.
Modificado por cor-el a