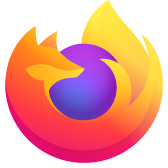 Why doesn't firefox seem to consider the --window-size command-line parameter on Ubuntu ?
Please note that my question is not about preserving preferences. I've searched and found many Q&A threads on preference preservation, but I don't think that is my problem or issue.
What I'd like to do is to make some Ubuntu desktop menu shortcuts to launch specific web-based apps, in individual windows (I suppose separate instances and new-window) of specific size, with a given specific URL, hopefully with it's own icon, sort-of replacement of desktop apps. So in the Desktop menu I should be able to see 'Google Meet' (for instance) as an application with it's own icon, but clicking it launches Firefox with Google Meet's URL, and a window that is just 800x600 in size.
However, when I try to launch windows on Ubuntu MATE (also tried Lubuntu, and standard Ubuntu... all 20.04), firefox seems to ignore --window-size command line parameter, and all new windows are of exactly same size, which is the default size apparently, ignoring the command-line parameter. What gives ? How can I do what I am trying to as explained above (from firefox standpoint... I know how to create Ubuntu .desktop file etc.).
cheers, B
Please note that my question is not about preserving preferences. I've searched and found many Q&A threads on preference preservation, but I don't think that is my problem or issue. What I'd like to do is to make some Ubuntu desktop menu shortcuts to launch specific web-based apps, in individual windows (I suppose separate instances and new-window) of specific size, with a given specific URL, hopefully with it's own icon, sort-of replacement of desktop apps. So in the Desktop menu I should be able to see 'Google Meet' (for instance) as an application with it's own icon, but clicking it launches Firefox with Google Meet's URL, and a window that is just 800x600 in size. However, when I try to launch windows on Ubuntu MATE (also tried Lubuntu, and standard Ubuntu... all 20.04), firefox seems to ignore --window-size command line parameter, and all new windows are of exactly same size, which is the default size apparently, ignoring the command-line parameter. What gives ? How can I do what I am trying to as explained above (from firefox standpoint... I know how to create Ubuntu .desktop file etc.). cheers, B