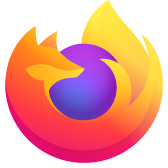 How to get rid of Babylon search for ever?
Hi, Somehow, Babylon toolbar and search provider got installed. And now I want to get rid of it. So, 1) I uninstalled it from "add or remove programs" in the control panel 2) cleared out the "add-ons" from all the browsers and even 3) searched the registry for "Babylon" and deleted all the traces of it 4) searched C: drive for the keyword "Babylon" and deleted all the folders
But still to my surprise, the search results of about:home in Firefox 11.0 came out of "Babylon"
Hi, Somehow, Babylon toolbar and search provider got installed. And now I want to get rid of it. So, 1) I uninstalled it from "add or remove programs" in the control panel 2) cleared out the "add-ons" from all the browsers and even 3) searched the registry for "Babylon" and deleted all the traces of it 4) searched C: drive for the keyword "Babylon" and deleted all the folders But still to my surprise, the search results of '''about:home''' in '''Firefox 11.0''' came out of "Babylon"
Valgt løsning
For those of you who are infected By Babylon, these steps should help you remove it fully:
Click Start, then Control Panel, then Uninstall a Program. Remove anything related to Babylon.
Open Firefox. Type about:addons into your address bar, press Enter. Click on Extensions, then Remove any Babylon or other unwanted toolbars and extensions. Restart Firefox.
Download and Install MalwareBytes Anti-Malware, run a full Scan. http://www.malwarebytes.org/. This helps check that there are no viruses on your computer causing issues. You can uninstall this program after you clean off any infections.
This should help fully remove Babylon. Another technique that you can do is to do a Full Firefox Reset. Refresh Firefox - reset add-ons and settings
Les dette svaret i sammenhengen
👍 33
All Replies (20)
I just done a "System Restore"...and poofffff!!
Hi - I had this problem and nearly tore my hair out trying one suggested solution after another. Even my super anti-virus service couldn't get rid of it. In desperation I wrote a strong letter to tech support at babylon.com and received a reply. I'm pasting this in below. BUT FOLKS, IT WORKS! I am finally free of this pesky search engine that kept bobbing up on my two browsers despite my efforts to free myself from its embrace. I hope it works for you.
Hello
Thank you for taking the time to write us.
Please accept my apology for any inconvenience.
Watch how to remove Babylon and all of it's [sic] features in the next video:
http://www.youtube.com/watch?v=Z1y9Lbsv1_0&feature=plcp
In order to uninstall Babylon and all is [sic] features completely ,follow the steps below :
1) Uninstall Babylon Software: http://support.babylon.com/index.php?/Knowledgebase/Article/View/177/0/uninstall-babylon-software

2) Change Babylon Home Page (Internet Explorer \ Firefox \ Google Chrome): http://support.babylon.com/index.php?/Knowledgebase/Article/View/175/0/change-babylon-home-page

3) Remove Babylon search provider & Uninstall Babylon Toolbar Software http://support.babylon.com/index.php?/Knowledgebase/Article/View/213/0/uninstall-babylon-toolbar-software
In case you open a new tab, and Babylon Search still appears, please do the following:
For FireFox: Write in the adress line "about:config" and enter. Confirm the message. Look for "Babylon". Open the entries and empty them out.
For Internet Explorer: Open your Internet Explorer browser, click on "Tools", then "Internet Options" and in the section "Tabs" click on "Settings". It will open a new window, on the option "When a new tab is opened, open:" in the drop-down menu please choose "Your first homepage". Then click OK, Apply and OK.
If I can be of further assistance, please turn to our live chat at: http://support.babylon.com/visitor/index.php?/LiveChat/Chat/Request/_sessionID=n42gabc9b3cfqef5bhd79hiabcq92klh/_proactive=0/_filterDepartmentID=/_randomNumber=30/_fullName=/_email=/_promptType=chat
Babylon Support Team
Ticket Details Ticket ID: MPN-897-10898 Department: Private Consumer Tech. Support Type: Issue Status: On Hold Priority: Low
Support Center: https://support.babylon.com/index.php?/default_import
Bablony is evil it slows down your computer. How to destroy Babylon: 1 Go to Spybot .com down load spybot and install it. 2 Run spybot. It will detect Babylon and a bunch of other spyware and remove it. 3 Spybot will tell you that it didn't get all of Babylon and that there is some it left in your ram. 4 Spybot will ask if it can run when you restart your computer, restart your computer and the rest of Babylon will be removed. Enyoy speed of your computer.
Endret av MagorRight
I had same issue , below procedure works for me:
1. Help --> trobuleshooting information --> reset firefox ( right to corner)
It seemed I was able to get rid of it with standard Windows Add/Remove Programs. However the "Tab issue" remained. That's where the instructions provided by kischmir came in handy. I found all of the babylon items and right clicked each and chose "reset". It seems the problem has been solved.
Here is what you need to do next once the above steps are done and you have restarted your system:
1) Open firefox and type "about:config" in the URL. Click on "I will be careful…" button.
2) Now on the next page in the search bar type "babylon" and press enter.
3) Right click on each of the entry and just select "reset" from the option. Thats it.

Restart your browser and thats it. Enjoy.......
Write in the address bar "about:config" and enter -> confirm the message -> search for "Babylon" in the Filter bar -> open the entries and empty them out.
You just double click and erase the link. leave it blank.
After you deleted everything, restart your browser and it will not be on your new tab page.
I found it and it was easy, go to HELP at the top left of browser border. select TROBLESHOOTING INFO. Info. then select RESET Firefox on the button on the right. it will close the browser and open to a cleaned out Firefox with your bookmarks contained. Good by Babbaaa.
Endret av dephillips
I got rid of it once and for all. This is lengthy so print it out. I found all the places in my computer that Babylon was hiding.
For starters: Hit your registry...Heres how:
Hit the Windows button on your keyboard and "R" at the same time. When the window comes up, type in "REGEDIT". Once in the Registry Editor, go up to EDIT (in the file, edit, view, favorites, help). Go to "Find", and type in "babylon". This will go through your entire hierachy of files and folders on your computer. Every time "babylon" finds a hit, DELETE that entire folder in the left pane. YOU DON'T NEED IT! Just deleting the "string or key" will leave the folder to "reproduce" or whatever the heck it does so it doesn't go away. Just delete the entire folder that the strings/key was in.
Ok once thats done, go to your start button on your computer and hit "Search". and type in "Babylon". This will find any files or folders with that name in it, on it, around it, over it, and under it!!! DELETE all hits that it finds. YOU DON'T NEED IT/THEM!!
Your not done yet...
Next, open a new browser window....I know, you probably still see the babylon thing...well so did I even after doing what every one said to do. I TOOK IT A STEP FURTHER!!
Open a new tab. Get rid of the babylon address crap thats in there and type:
  about:config 

and hit enter. You will see a list come up. In the "Search" space, type the word Babylon in there. A list of everything associated with that word comes up. Now this is where you will modify ALL these "strings.
Right click every one that has the word "babylon" and modify it to say "google". DO THAT WITH ALL OF THEM.
I also toggled the "boolean" string to say "false". I don't know why but I did it.
You will still see the Babylon stuff on the left side of this screen but as long as your strings don't have the word "babylon" in it then your good to go.
SO....to make a long story longer lol.. This is what you should have...
browser.babylon.HPOnNewTab; search.google.com
extensions.BabylonToolbar_i.newTabUrl; http://search.google.com/?aff...blah, blah
extensions.BabylonToolbar_i.prdct; GoogleToolbar
extensions.BabylonToolbar_i.prtnrId; google
extensions.BabylonToolbar_i.newTab; false (this one was just because)
One last thing. In your browser window to the right of your address bar, there is another search box with a tiny little arrow on the left side... click on that little arrow and if Babylon is in there... DELETE IT!!!!!
I hope this helps.
Rhon
hey thank you man, you rock
works 100%, .... i also removed AVG , ... 10x
Although Babylon is a legitimate website but its toolbar and browser add-ons use malicious tactics and they become annoying when they frequently redirect your web search and web links to babylon. Its categorized as browser hijacking malware.
to get rid of babylon search malware, install a legitimate anti-malware from this web, you may also find there instructions to manually uninstall babylon search from your computer http://www.techvts.com/babylon-search-virus-removal
i did what strikforce did (system restore) and it worked !
Another thread of interest, with solutions, including removal from IE is
Also see
In future try to take care what you download and install, there is often some small print warning somewhere that you are installing the additional software and changing things on your computer. These sorts of things presumably earn money and will continue to be offered widely.
If you find a new solution or tip; especially the names of the toolbar or whatever that needs removing, and what it was that installed Babylon; by all means post in this thread.
If you are having a problem yourself it is best if you start your own thread by asking a question.
Endret av John99
i have found the answer to get rid of the babylon bull crap. 7/16/12.........
the only way it got on your computer in the first place was by downloading something else. this is an easy fix if you remember WHEN you downloaded what ever it was, all you do is:
go to you control panel and restore your computer after you have done the normal uninstall that didnt work for any of us. restore your computer to about a few days before you downloaded whatever you downloaded and it wiiiillllll be gone. promise.
just restore your computer after you uninstall. this should help you guys, its a pain in the butt.
edit by a mod - inverted case - lowercase for improved readability, added white space J99
Endret av John99
OS System Restores are not always a good method of solving problems, and I would certainly not recommend them as first choice for trivial uninstalls.
users may not have suitable recent restore points
other info is going to be lost, some of that may be considered to be important
restores sometimes break things, including occasionally Firefox or its features
Incidentally why even bother with the uninstall if you are restoring to a point a few days before the software was downloaded ?
---
The new firefox reset feature available from the troubleshooting menu (or from safe mode in some fx versions) may help.
Endret av John99
Dephillips' solution absolutely fixed the problem (go to Firefox drop-down menu upper left corner, click help, open troubleshooting information, click reset Firefox and Voila!)! Thank you so much - I was about to lose my mind trying to get rid of this thing. Thank you!!!
Endret av Mimi2
I cannot get rid of the extensions in the about:config each time the are reset the next time fire fox opens they are back.
All other components of babylon are removed.