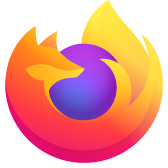 Trackpoint 'side-scroll' opens new window
Hi there,
When using my Thinkpas X13s trackpoint to scroll 'sideways' with the Trackpoint+middle mouse button (i.e. from left to right) a new blank Firefox window opens up. So, when trying to scroll downwards all is well but the slight deviation and Firefox opens many new windows. I mean, many (like 5, because of the 'continuous' scroll).
Community solutions have as of yet not brought any luck. Any help is appreciated, thanks.
Joris
Hi there, When using my Thinkpas X13s trackpoint to scroll 'sideways' with the Trackpoint+middle mouse button (i.e. from left to right) a new blank Firefox window opens up. So, when trying to scroll downwards all is well but the slight deviation and Firefox opens many new windows. I mean, many (like 5, because of the 'continuous' scroll). Community solutions have as of yet not brought any luck. Any help is appreciated, thanks. Joris