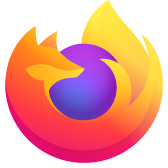 is it safe to delete "app.normandy" in about:config? It over rides Do Not Install Studies preferences.
I am alarmed to learn from moderator Cor-el that FF installs a back door on my browser to load studies even after I specifically set my FF preferences to NOT participate in any study. Under Privacy and Security > Firefox Data Collection and Use, I unchecked the box to DISALLOW studies. ~ I am NOT enrolled in any study according to about:studies ~
--> How can I stop this? Can I delete all these "app.normandy."options in the about:config window without breaking the browser? Or do I set all or some to False? I am not a programmer. I would appreciate a lay person explanation.
~ The bigger question: Why is Firefox is inserting these 'studies' surreptiously irregardless of the options I set? ~
I deliberately stopped installing upgrades after v.84 to avoid problems caused by unannounced changes to functionality and the interface. Especially after the terrible changes to the print function which I encountered using another computer. But this disruptive, unwanted Print experiment appeared on this PC, despite not updating.
Thank you to the helpful moderators who can identify which about:config options we can change to false to roll back changes. However, it is not beneficial to make us waste hours to hunt these down.

"Normandy is a collection of servers, workflows, and Firefox components that enables Mozilla to remote control Firefox clients in the wild based on precise criteria."
app.normandy.api_url https://normandy.cdn.mozilla.net/api/v1 app.normandy.dev_mode false app.normandy.enabled true app.normandy.first_run false app.normandy.last_seen_buildid app.normandy.logging.level 50 app.normandy.migrationsApplied 10 app.normandy.onsync_skew_sec 600 app.normandy.run_interval_seconds 21600 app.normandy.shieldLearnMoreUrl https://support.mozilla.org/1/firefox/%VERSION%/%OS%/%LOCALE%/shield app.normandy.startupRolloutPrefs.browser.partnerlink.useAttributionURL true app.normandy.startupRolloutPrefs.browser.toolbars.bookmarks.2h2020 true app.normandy.startupRolloutPrefs.browser.topsites.experiment.ebay-2020-1 true app.normandy.startupRolloutPrefs.browser.topsites.useRemoteSetting true app.normandy.startupRolloutPrefs.doh-rollout.enabled true app.normandy.startupRolloutPrefs.doh-rollout.profileCreationThreshold 1896163212345 app.normandy.startupRolloutPrefs.doh-rollout.provider-steering.enabled true app.normandy.startupRolloutPrefs.doh-rollout.provider-steering.provider-list [{ "name": "comcast", "canonicalName": "doh-discovery.xfinity.com", "uri": "https://doh.xfinity.com/dns-query" }] app.normandy.startupRolloutPrefs.network.preload true app.normandy.startupRolloutPrefs.print.tab_modal.enabled false app.normandy.user_id 9893538f-07be-4513-8265-9124f1f967ff
I am alarmed to learn from moderator Cor-el that FF installs a back door on my browser to load studies even after I specifically set my FF preferences to NOT participate in any study. Under Privacy and Security > Firefox Data Collection and Use, I unchecked the box to DISALLOW studies. ~ I am NOT enrolled in any study according to about:studies ~ --> How can I stop this? Can I delete all these "app.normandy."options in the about:config window without breaking the browser? Or do I set all or some to False? I am not a programmer. I would appreciate a lay person explanation. ~ The bigger question: Why is Firefox is inserting these 'studies' surreptiously irregardless of the options I set? ~ I deliberately stopped installing upgrades after v.84 to avoid problems caused by unannounced changes to functionality and the interface. Especially after the terrible changes to the print function which I encountered using another computer. But this disruptive, unwanted Print experiment appeared on this PC, despite not updating. Thank you to the helpful moderators who can identify which about:config options we can change to false to roll back changes. However, it is not beneficial to make us waste hours to hunt these down. "Normandy is a collection of servers, workflows, and Firefox components that enables Mozilla to remote control Firefox clients in the wild based on precise criteria." app.normandy.api_url https://normandy.cdn.mozilla.net/api/v1 app.normandy.dev_mode false app.normandy.enabled true app.normandy.first_run false app.normandy.last_seen_buildid app.normandy.logging.level 50 app.normandy.migrationsApplied 10 app.normandy.onsync_skew_sec 600 app.normandy.run_interval_seconds 21600 app.normandy.shieldLearnMoreUrl https://support.mozilla.org/1/firefox/%VERSION%/%OS%/%LOCALE%/shield app.normandy.startupRolloutPrefs.browser.partnerlink.useAttributionURL true app.normandy.startupRolloutPrefs.browser.toolbars.bookmarks.2h2020 true app.normandy.startupRolloutPrefs.browser.topsites.experiment.ebay-2020-1 true app.normandy.startupRolloutPrefs.browser.topsites.useRemoteSetting true app.normandy.startupRolloutPrefs.doh-rollout.enabled true app.normandy.startupRolloutPrefs.doh-rollout.profileCreationThreshold 1896163212345 app.normandy.startupRolloutPrefs.doh-rollout.provider-steering.enabled true app.normandy.startupRolloutPrefs.doh-rollout.provider-steering.provider-list [{ "name": "comcast", "canonicalName": "doh-discovery.xfinity.com", "uri": "https://doh.xfinity.com/dns-query" }] app.normandy.startupRolloutPrefs.network.preload true app.normandy.startupRolloutPrefs.print.tab_modal.enabled false app.normandy.user_id 9893538f-07be-4513-8265-9124f1f967ff
All Replies (1)