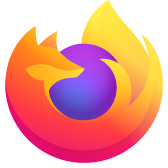 On line banking at BofA is not supported on Firefox 59.0.2 OS10.13.4
Bank of America online banking still works but I receive a message that BofA online banking is not supported using Firefox. I use the BofA bill pay system. I am running OS 10.13.4
Bank of America online banking still works but I receive a message that BofA online banking is not supported using Firefox. I use the BofA bill pay system. I am running OS 10.13.4
All Replies (3)
Do they mean Firefox as a browser or just the version you are using?
Not sure, while in the online banking site a message is displayed your browser is not supported. No mention of version was made. I am using the latest 59.0.2 on OS 10.13.4 If BofA is ever more specific, I will repost.
John
Valgt løsning
That is a known issue and has been reported before. BOA claims to only Support Firefox on Windows, but not on Mac and Linux.
A possible workaround is to spoof the platform with a user agent switching extension.
---
bug 1280834 - Bank of America recommends other browsers on OSX & Linux
(please do not comment in bug reports
https://bugzilla.mozilla.org/page.cgi?id=etiquette.html)
Endret av cor-el