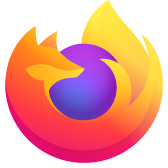 Why does Sync only show some of my tabs from another device?
I have synced tabs from my other devices but when I go to the synced tabs sidebar it doesn't show all the synced tabs. Is there a limit of 40 synced tabs that can be shown from another device? I'd really like to be able to access all my tabs from other devices, rather than only a limited number from each other device.
I also find the order in which the synced tabs are displayed is unhelpful -- I'd like to display them in the order they're shown on the other device not in order relating to which ones I recently visited.
Thanks, Louise
I have synced tabs from my other devices but when I go to the synced tabs sidebar it doesn't show all the synced tabs. Is there a limit of 40 synced tabs that can be shown from another device? I'd really like to be able to access all my tabs from other devices, rather than only a limited number from each other device. I also find the order in which the synced tabs are displayed is unhelpful -- I'd like to display them in the order they're shown on the other device not in order relating to which ones I recently visited. Thanks, Louise