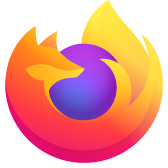 Can not sign into yahoo mail with Mozzilla
Prior to installing Mozzilla I was able to sign onto Yahoo Mail. Now, when I try to log in, I hit the sign in and nothing happens. If I use IE, then it works fine. I have tried clearing the cookies and cache and still nothing happens
Prior to installing Mozzilla I was able to sign onto Yahoo Mail. Now, when I try to log in, I hit the sign in and nothing happens. If I use IE, then it works fine. I have tried clearing the cookies and cache and still nothing happens
Alle antwoorden (3)
Gekozen oplossing
I assume you are using a login page similar to this one:
https://login.yahoo.com/config/login_verify2?&.src=ym
Can you tell whether scripts are working on the page? For example, leave the username blank and click Sign In. You should get an error message above the box without the page reloading.
Does it work if you temporarily switch to Private Browsing mode as a test?
Thanks, I deleted my sign on info and got the error. When I went to resign in i noticed I used a "comma" instead of a "dot" in my email address, but it never gave me an error. Thanks again!