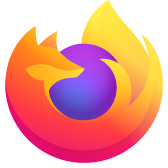 Adding Chrome extensions to Firefox
I vaguely remember something about installing Chrome extensions in Firefox. I found a Chrome extension that I'd like to install? Exactly how do you do it? (I can't find anything in Firefox Help.)
Thanks.
I vaguely remember something about installing Chrome extensions in Firefox. I found a Chrome extension that I'd like to install? '''Exactly''' how do you do it? (I can't find anything in Firefox Help.) Thanks.
Alle antwoorden (5)
jonzn4SUSE, thanks--after all these years of using Firefox, bstill haven't mastered using the Help effectively. Unfortunately, the "Chrome Store Foxified" extension is no longer available, so all the online instructions I can find are invalid. I'll have to go to the extension's homepage to see if they have a Firefox version available.
Extension or Addons if they have it for FireFox it would be listed or a search would show them on FireFox Addon page. Just remember FireFox doesn't support or update these Addons-it's up to the addon developer to provide support for their extension/addon. And if they are outdated Firefox will not use or install them.
cor_el, thanks. I created the .crx file and checked it out. It didn't work, so I'll forget the whole thing; the extension was one of those "nice-to-have-but-not-absolutely-necessary" extensions, so I won't fool with it anymore. At least I found out (not necessarily learned) how to to this, so I know I can find out again if I need to.
Again, thanks.
dropa, thanks also. your comment has been duly noted.