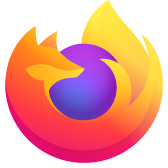 Pop-Up is too big for screen
The Pop-Up for the radio-player of my favourite radio-station is always too big. When I open it, the lower part of the Pop-Up is hidden by the taskbar. When I try to pull the upper part down, to pull the whole Pop-Up-window into the screen, the upper part suddenly jumps down. With a screen ratio bigger than 100% it can happen the whole Pop-Up disappears below the taskbar. The radio-station writes that it is a problem by Firefox. In Chrome the Pop-Up has the right size. (here the site with the problem https://www.srf.ch/radio-srf-virus/ press on "Jetzt Hören")
Windows 10 Pro 20H2, 64-Bit, Firefox 86.0 64-Bit
The Pop-Up for the radio-player of my favourite radio-station is always too big. When I open it, the lower part of the Pop-Up is hidden by the taskbar. When I try to pull the upper part down, to pull the whole Pop-Up-window into the screen, the upper part suddenly jumps down. With a screen ratio bigger than 100% it can happen the whole Pop-Up disappears below the taskbar. The radio-station writes that it is a problem by Firefox. In Chrome the Pop-Up has the right size. (here the site with the problem https://www.srf.ch/radio-srf-virus/ press on "Jetzt Hören") Windows 10 Pro 20H2, 64-Bit, Firefox 86.0 64-Bit
Alle antwoorden (9)
Seems to be working fine here.
You can try these steps in case of issues with webpages:
You can reload webpage(s) and bypass the cache to refresh possibly outdated or corrupted files.
hold down the Shift key and left-click the Reload button
press "Ctrl + F5" or press "Ctrl + Shift + R" (Windows,Linux)
press "Command + Shift + R" (Mac)
Clear the Cache and remove the Cookies for websites that cause problems via the "3-bar" Firefox menu button (Options/Preferences).
"Remove the Cookies" for websites that cause problems:
Options/Preferences -> Privacy & Security
Cookies and Site Data: "Manage Data"
"Clear the Cache":
Options/Preferences -> Privacy & Security
Cookies and Site Data -> Clear Data -> Cached Web Content: Clear
Start Firefox in Safe Mode to check if one of the extensions ("3-bar" menu button or Tools -> Add-ons -> Extensions) or if hardware acceleration or userChrome.css is causing the problem.
switch to the DEFAULT theme: "3-bar" menu button or Tools -> Add-ons -> Themes
do NOT click the "Refresh Firefox" button on the Safe Mode start window
---
You can remove all data stored in Firefox for a specific domain via "Forget About This Site" in the right-click context menu of an history entry ("History -> Show All History" or "View -> Sidebar -> History").
Using "Forget About This Site" will remove all data stored in Firefox for this domain like history and cookies and passwords and exceptions and cache, so be cautious. If you have a password or other data for that domain that you do not want to lose then make sure to backup this data or make a note.
You can't recover from this 'forget' unless you have a backup of involved files.
If you revisit a 'forgotten' website then data for that website will be saved once again.
Thanks for your answer, unfortunately it does not change the behaviour. Maybe I should clarify that when I am talking about screen ratio, the screen ratio of windows settings is meant. The zoom ratio of Firefox is 100%. When I change the zoom ratio of Firefox to 50% or 30% the Pop-Up shows everything. Until a few weeks ago the settings were permanently set to clear cache, cookies and so on when Firefox was closed. I'll reinstall Firefox and hope for a change, otherwise it seems the only solution would be to newly set up the PC from scratch... I won't do that and will have to live with the Pop up being too big...
I just reinstalled Firefox. It didn't help. I'll live with it...
Can you zoom out the pop-up via "Ctrl + -" ?
Yes, zooming is possible. ;) But the window size remains the same
I actually have the same problem on my PC at home. There I have a screen ratio of 300%. Here the Pop-Up disappears out of screen when I try to pull the upper part down.
I really do not know how you cannot reproduce the behaviour. Or what special settings I must have on my PCs that it only happens to me.
I also get a large pop-up with a scroll bar that allows to scroll the hidden part of the player pop-up. I can zoom out the pop-up to see the full content.
You can also set these prefs on the about:config page to divert the player window to a new tab that you can possibly move to a new window.
browser.link.open_newwindow = 3
1:current tab; 2:new window; 3:new tab;
browser.link.open_newwindow.restriction = 2
0:divert always; 1:divert never; 2:divert no features
You can open the about:config page via the location/address bar. You can click the button to "Accept the Risk and Continue".
The lower part of the scroll bar is hidden as well on my PCs. (see my first picture above) The scrolling is relativ to the Pop-Up window size, so, there is my problem, with scrolling nothing is solved. (when I see your pics, I think you are on a Mac?)
I go back to the Radio-Station to tell there is no solution from Firefox side.
Thanks anyway!
Hi I've tried this on Window 10 and Linux Firefox. I can recreate your problem.
Firefox seems to apply the zoom factor to the popup settings. In this case the radio popup is set at 700x485 pixels So at 300% zoom Firefox makes the popup 2100x1455 pixels whilst also zooming the content Chrome keeps the popup dimensions and zooms the content.
It causes a problem on Windows 10 - Any attempt to resize from the top causes the window to disappear (although it's still visible on the windows taskbar).
But it's not a problem on Linux. - it can be resized without problem.
The only reliable way I could get the whole of the scrollbar to show on Windows 10 was to click and hold on the Titlebar and drag it to the left or right of the screen so that it snapped to half the screen. The Scrollbar is then fully visible.
Another method was to right click the "Jetzt Horen" button and click open in new tab.
How tall is your display settings in pixels? - Right click on desktop - display settings - display resolution.
I've tested Firefox with another popup and it seems that Firefox does not open a popup window at larger than the screen resolution. So on my screen (1600x900) a popup of 400x2000 does not continue off screen, it is constrained to 400x900. Link to test here - https://plnkr.co/edit/A5MZwL6DpiaLszdt
So that suggests it's a problem in Radio SRF Virus's JavaScript - the player ought not be able to be larger than the screen. Perhaps they do something to force the height to 700.
Hi richthespoof
Thanks for your Answer. I sent it to Radio SRF. I hope they can work with that. I have also written that the error must occur at SRF and not Firefox.
Cheers Thanks to cor-el, too! Appreciate!