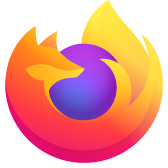 Spam emails
How can I block unwanted emails ?
How can I block unwanted emails ?
Alle antwoorden (6)
Gekozen oplossing
Some e-mail providers have the option to sort incoming mail. Contact your e-mail provider for help.
Go here and register for protection for your e-mail and phones; https://www.donotcall.gov/ The National Do Not Call Registry
Thank you for the help. In my scam folder, I usually only received one or two in a week. I cleaned it out yesterday, and today it has 18. I don't open any of them, I just hit delete. I have gmail for my provider and I already have the Do Not call for my phone. It only blocks less that 40 % of the calls. When it first came out, it blocked over 90%. The scammers are sharp, they send out an email with a fake name and phone number. They use the name, but send out the next batch with a different fake phone number.
If the spam is sent to the spam folder, don't worry about how much you get.
For a year or more, I rarely had an emauil in my spam folder. Now, all of a sudden, I get 10 or more a day which are sent to me spam folder. I do, just delete them. Thank your for the response.
Glad to help. Safe Surfing.
Remember to look in that folder just in case something you want ends up there.
Most I see are ones I never had in mt spam folder. I do look at them, and if any look as spam or one that if I click plants something that will wipe out my computer. If I'm not sure, I delete them.