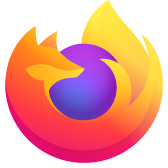 How can I view two tabs side-by-side?
Viewing two tabs side-by-side can be very helpful, for example when copying information across. This used to work in older version using the AddOns tiled=tabs/pages. But in FF76 tiled-pages has very limited functionality and does not work for me for any page that requires javascript - so most pages requiring logins are out.
How can I get this very time-saving functionality back?
Viewing two tabs side-by-side can be very helpful, for example when copying information across. This used to work in older version using the AddOns tiled=tabs/pages. But in FF76 tiled-pages has very limited functionality and does not work for me for any page that requires javascript - so most pages requiring logins are out. How can I get this very time-saving functionality back?
Alle antwoorden (5)
hello Christians...
You CAN ! and it's firefox native. Go to the tab you want to open, mark it with the star on your link bar. Press CTRL + B, find your link, right click, propreties > Load this tab on a splitted screen (or something like this, don't have it in english), and click on it. You're done.
Note that you can only open the sidebar to a specific max width and that you may not always have scroll bars. You also can't refresh web pages opened in the sidebar, but will have to load this bookmark once again. Without using an extension usually it is best to open such pages in their own window (it necessary then tear off the tab) and resize each window to make them fit on the screen.
Tks Tommy, with the side-view AddOn I can view one tab in the side bar. Would be great to have the old functionality back, which allowed viewing and resizing several tabs.
Ankit, tks for your quick reply. Would be great to have this natively, but my tab properties have no option of loading the bookmark, neither on Ubuntu nor on Windows.
Glad you pretty much found what you want @Christians! I will continually research to find any new ways that could be a little more convenient. Stay Safe!
Bewerkt door Tommy op
See also this extension.
Note that you can tear off the tab to a new window (Move Tab -> Move to New Window) and position the two windows next to each other.