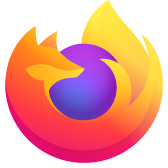 FF doesnt start
I've two computers, both with Windows 7. On laptop Firefox cant start, deinstallation, cleaning, installation, etc, etc - nothing :(. On second computer FF works very well (I write this post). Please help - I want to use FF on laptop
I've two computers, both with Windows 7. On laptop Firefox cant start, deinstallation, cleaning, installation, etc, etc - nothing :(. On second computer FF works very well (I write this post). Please help - I want to use FF on laptop
Alle antwoorden (2)
Some problems occur when your Internet security program was set to trust the previous version of Firefox, but no longer recognizes your updated version as trusted. Now how to fix the problem: To allow Firefox to connect to the Internet again;
Make sure your Internet security software is up-to-date (i.e. you are running the latest version).
Remove Firefox from your program's list of trusted or recognized programs. For detailed instructions, see
Configure firewalls so that Firefox can access the Internet. {web link}
Windows 7 should still have a Firefox folder in the start menu with a shortcut to start in safe mode, you might try this and see if it starts normally. You can make your own by editing a copy of the Firefox shortcut and appending -safe-mode to the Target line in the Shortcut tab of the shortcut's Properties.
If this works you can try a new profile and see how that goes. Type about:profiles in the address bar and Enter. Create a new profile, and set it as default. Restart Firefox.
If neither of these work:
deinstallation, cleaning, installation, etc, etc
Did you delete the Firefox user profiles when uninstalling? Try backing them up, then deleting them from your Windows user profile. Inability to start can mean corrupted settings or add-ons.
C:\Users\<your Windows login username>\AppData\Roaming\Mozilla\Firefox\Profiles\
You will need to have Show hidden files tickbox marked in the Explorer → Folder Options → View tab.
You might delete the \cache2 folder before backing up to save space.
Further information and steps, if needed: https://support.mozilla.org/en-US/kb/firefox-crashes-troubleshoot-prevent-and-get-help