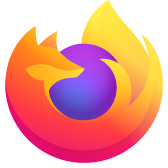 Memory usage of Firefox extensions is drammatically high
When I start Firefox its extensions (WebExtension process) use ~80 Mb of RAM. After an hour of usage it become ~500 Mb [screenshot 1]. I use only 4 extensions and they use ~30 Mb (as about:performance) says [screenshot 2]. If I manually run garbage collector from about:memory, memory usage decreases to normal ~80 Mb [screenshot 3].
Why GC does not clean memory automatically for me?
Memory reports before and after running GC:
https://transfer.sh/z1h3b/memory-report.json.gz https://transfer.sh/fh3FP/memory-report-after.json.gz
When I start Firefox its extensions (WebExtension process) use ~80 Mb of RAM. After an hour of usage it become ~500 Mb [screenshot 1]. I use only 4 extensions and they use ~30 Mb (as about:performance) says [screenshot 2]. If I manually run garbage collector from about:memory, memory usage decreases to normal ~80 Mb [screenshot 3]. Why GC does not clean memory automatically for me? Memory reports before and after running GC: https://transfer.sh/z1h3b/memory-report.json.gz https://transfer.sh/fh3FP/memory-report-after.json.gz