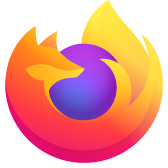 CPU error consuming
There is a problem with Faerfoksom critical, processor I3-7100. When you run Firefox the computer translates all the program and game tasks into 2 CPU threads and starts to slow down. If you click anywhere on the desktop or activate any task immediately load is all 4 threads, but if the cursor again activate on the Firefox load back from all running programs goes to 2 CPU flow, and 2 others start Rest and everything again slows down. There is no such thing with other browsers
There is a problem with Faerfoksom critical, processor I3-7100. When you run Firefox the computer translates all the program and game tasks into 2 CPU threads and starts to slow down. If you click anywhere on the desktop or activate any task immediately load is all 4 threads, but if the cursor again activate on the Firefox load back from all running programs goes to 2 CPU flow, and 2 others start Rest and everything again slows down. There is no such thing with other browsers
Alle antwoorden (9)
On the first screen I started downloading the emulator Bluestack with active Firefox, on the second was active another window, it does not have to be a startup task. As you can see on the second screen, the task distributed 4 threads. And if you work in the Mozilla browser, any running program/task works only in 2 threads and starts terrible brakes and in the Mozille. There are no such whores in other browsers!!!
Downloaded Waterfox and with it everything is OK, and Waterfox herself distributes the load on all 4 threads and the other programs also do not go to 2 threads
Chic answer, it is a pity that absolutely illiterate yes and useless
Do you have enabled "Resist Fingerprinting" if you check this pref on the about:config page?
privacy.resistFingerprinting = false
---
See also:
dom.maxHardwareConcurrency
window.navigator.hardwareConcurrency
cor-el Thank you man, for participating. The first and second parameters are defaults by default and 16 respectively. Third not aboout: config.
reinstalled Mozilla after half a year and she still works only on 2 threads. Unfortunately, I used to really like this browser. Have to use others
[Personal attack removed by moderator. Please read Mozilla Support rules and guidelines, thanks.]
Bewerkt door Chris Ilias op
And why did not you remove then the nonsense that wrote that "helper"? The problem was solved by itself, after the last major cumulative update, the Windows system settings were reset and Firefox began to work correctly on all four THREADS!!1
Bewerkt door Creafan op
Apparently the bug was in the system itself because of which it worked incorrectly with firefox
Bewerkt door Creafan op