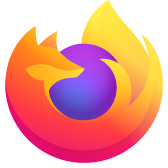 Dark mode pages not displaying correctly.
When I load pages that have their own dark mode enabled the first try usually displays incorrectly as seen from the attached pictures. These pics reference Reddit with RES installed but the result is the same on other pages with a Dark mode that does not rely on add-ons.
Note: couldn't get image upload to work so here are direct links to images.
First Load displays like this https://imgur.com/TykSE0A
After Reload displays correctly https://imgur.com/Lfjejhr
When I load pages that have their own dark mode enabled the first try usually displays incorrectly as seen from the attached pictures. These pics reference Reddit with RES installed but the result is the same on other pages with a Dark mode that does not rely on add-ons. Note: couldn't get image upload to work so here are direct links to images. First Load displays like this https://imgur.com/TykSE0A After Reload displays correctly https://imgur.com/Lfjejhr