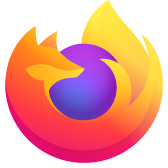 HTTP 500 when signing in from Firefox (Chrome works fine)
Only able to sign in with Chrome :-( Firefox 108.0.1 Mozilla Firefox for Fedora gives 500 error. See below: 500 Error Oh dear, something went wrong there. We've been notified and will get working on a fix. n@https://accounts-static.cdn.mozilla.net/bundle-4f438d13259e05054dc032d5caa7e8c2fffaced7/app.bundle.en_US.js:9:13512 diff@https://accounts-static.cdn.mozilla.net/bundle-4f438d13259e05054dc032d5caa7e8c2fffaced7/app.bundle.en_US.js:9:13673 getLoad@https://accounts-static.cdn.mozilla.net/bundle-4f438d13259e05054dc032d5caa7e8c2fffaced7/app.bundle.en_US.js:9:16126 getAllData@https://accounts-static.cdn.mozilla.net/bundle-4f438d13259e05054dc032d5caa7e8c2fffaced7/app.bundle.en_US.js:9:24310 getFilteredData@https://accounts-static.cdn.mozilla.net/bundle-4f438d13259e05054dc032d5caa7e8c2fffaced7/app.bundle.en_US.js:9:25652 flush@https://accounts-static.cdn.mozilla.net/bundle-4f438d13259e05054dc032d5caa7e8c2fffaced7/app.bundle.en_US.js:9:23291 logEvent@https://accounts-static.cdn.mozilla.net/bundle-4f438d13259e05054dc032d5caa7e8c2fffaced7/app.bundle.en_US.js:9:26424 logView@https://accounts-static.cdn.mozilla.net/bundle-4f438d13259e05054dc032d5caa7e8c2fffaced7/app.bundle.en_US.js:9:27200 logView@https://accounts-static.cdn.mozilla.net/bundle-4f438d13259e05054dc032d5caa7e8c2fffaced7/app.bundle.en_US.js:1:37891 showView/</<@https://accounts-static.cdn.mozilla.net/bundle-4f438d13259e05054dc032d5caa7e8c2fffaced7/app.bundle.en_US.js:9:111026 invoke@https://accounts-static.cdn.mozilla.net/bundle-4f438d13259e05054dc032d5caa7e8c2fffaced7/appDependencies.bundle.js:84:6401 run@https://accounts-static.cdn.mozilla.net/bundle-4f438d13259e05054dc032d5caa7e8c2fffaced7/appDependencies.bundle.js:84:1809 R/<@https://accounts-static.cdn.mozilla.net/bundle-4f438d13259e05054dc032d5caa7e8c2fffaced7/appDependencies.bundle.js:99:2761 invokeTask@https://accounts-static.cdn.mozilla.net/bundle-4f438d13259e05054dc032d5caa7e8c2fffaced7/appDependencies.bundle.js:84:7019 runTask@https://accounts-static.cdn.mozilla.net/bundle-4f438d13259e05054dc032d5caa7e8c2fffaced7/appDependencies.bundle.js:84:2424 m@https://accounts-static.cdn.mozilla.net/bundle-4f438d13259e05054dc032d5caa7e8c2fffaced7/appDependencies.bundle.js:84:9056 invokeTask@https://accounts-static.cdn.mozilla.net/bundle-4f438d13259e05054dc032d5caa7e8c2fffaced7/appDependencies.bundle.js:84:8124 p@https://accounts-static.cdn.mozilla.net/bundle-4f438d13259e05054dc032d5caa7e8c2fffaced7/appDependencies.bundle.js:115:743 d@https://accounts-static.cdn.mozilla.net/bundle-4f438d13259e05054dc032d5caa7e8c2fffaced7/appDependencies.bundle.js:115:1058 _@https://accounts-static.cdn.mozilla.net/bundle-4f438d13259e05054dc032d5caa7e8c2fffaced7/appDependencies.bundle.js:115:1357
All Replies (6)
I have exactly same problem with Firefox for Mac OS on M2 Air. Firefox is downloaded from official Firefox download page and is currently on the 109.0.1 version. Problem is reproducible in private mode with no extensions enabled. 500 page comes up immediately upon loading the page, there is no login prompt shown at all. Loading with disabled cache doesn't make any difference.

Because all Mozilla resources require account login, I had to login with Safari to write this report.
I am including dev tools Console and Network tab screenshots in case it helps.
As it is seen from Network tab, there is just a single request to the main page and few requests to load javascript. Error itself is generated by the crashed Javascript. It is really sad that despite what error message says, Mozilla team is NOT notified of these crashes as there is no network request to report error generated on the client side.
hi+firefox, The posted suggestion to "Try downloading Firefox from Mozilla. Download, unzip, and run firefox-bin from the folder and see if you have the same issue." cause me a lot of trouble. I ended up with two installed Firefox versions and neither one worked correctly. So be careful before you try that.
I ended up having to uninstall everything, and do a fresh install to finally fix it. No idea of what went wrong, but it reminded me of working on Windows ;-(
FYI... My suggestion is not an install. You're running from the folder. I run most version plus waterfox on all my laptops with no issue. see screenshot
Modified by jonzn4SUSE
When I ran the firefox-bin as suggested it did in fact performed an install that resulted in two versions and neither one ran correctly. Perhaps it was because my original version was installed by the default Fedora installer, but I'm not sure.
Interesting... I would suggest you open cmd prompt, run dnf search firefox to see what's installed. For openSUSE, running firefox-bin does not install. see screenshots I'm running 5 version, distro version, and Waterfox.
Modified by jonzn4SUSE