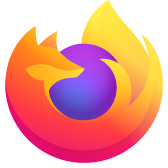 Firefox Relay - 2 emails forwarded from alias but not received
I decided to use Firefox Relay on an e-commerce site to purchase software codes but I never received he email with the codes. According to Firefox Relay 2 emails were forwarded but none were received (not in junk either).
Is there any way to recover the forwarded emails?
Peter
I decided to use Firefox Relay on an e-commerce site to purchase software codes but I never received he email with the codes. According to Firefox Relay 2 emails were forwarded but none were received (not in junk either). Is there any way to recover the forwarded emails? Peter