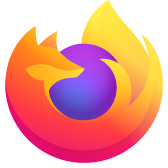 gmail keeps telling me to enable cookies and no matter what i've done, I cannot access my email account.
Browser's cookie functionality turned off
If you're seeing a message that your browser's cookie functionality is turned off, it's possible that your browser's cookies are not enabled.
First-party cookies are cookies that are set by the site domain listed in the address bar. Third-party cookies come from other domain sources that have items, such as ads or images, embedded on the page. Depending on your browser, you can control which types of cookies you allow.
-This is the message gmail.com is sending me. I cannot access my email account even after I follow all the suggestiong put forth by gmail.com or mozilla.com
Browser's cookie functionality turned off If you're seeing a message that your browser's cookie functionality is turned off, it's possible that your browser's cookies are not enabled. First-party cookies are cookies that are set by the site domain listed in the address bar. Third-party cookies come from other domain sources that have items, such as ads or images, embedded on the page. Depending on your browser, you can control which types of cookies you allow. -This is the message gmail.com is sending me. I cannot access my email account even after I follow all the suggestiong put forth by gmail.com or mozilla.com