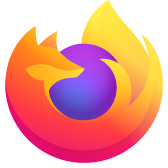 Firefox installation problems!
For the past couple of weeks I've been unable to download apps or PDFs or other files from the WWW. I thought the problem may have been Firefox so I uninstalled it. Now I am unable to download & re-install it!!
I click on the DOWNLOAD button and nothing happens.
I'm using macOS MONTEREY 12.6.3
For the past couple of weeks I've been unable to download apps or PDFs or other files from the WWW. I thought the problem may have been Firefox so I uninstalled it. Now I am unable to download & re-install it!! I click on the DOWNLOAD button and nothing happens. I'm using macOS MONTEREY 12.6.3